Category: Chromatography - Gas | Subcategory: GC Systems
Agilent 6890 (G1540A) Gas Chromatograph (GC) System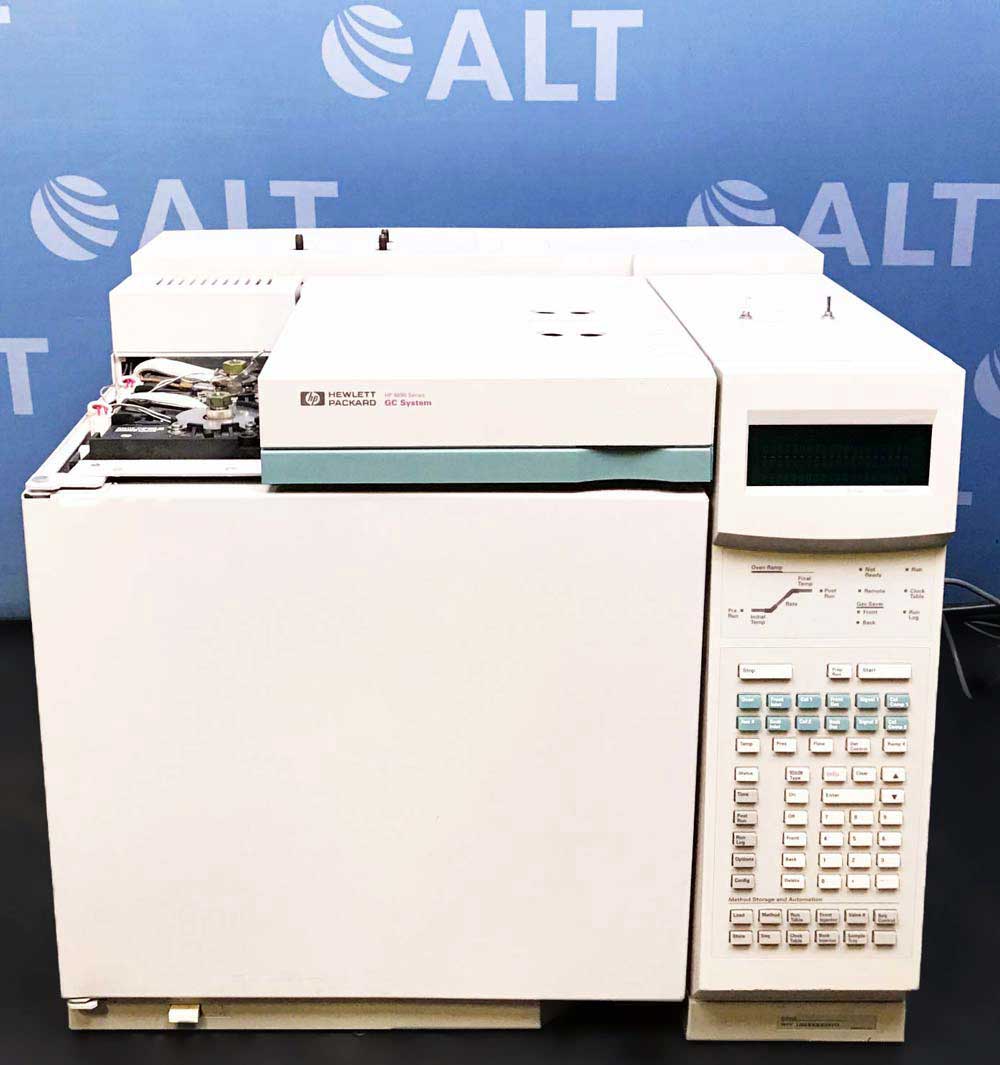 ITEM: 21307
This product is currently out of stock, please check our complete line of in-stock GC Systems by clicking the green link below or give one of the members of our sales team a call today at (860) 691-2213 so we can help you find a suitable replacement.
The Agilent 6890 Gas Chromatograph (GC) System delivers unprecedented levels of performance, convenience, productivity, and eases regulatory compliance.
The 6890 series GC features electronic pneumatic control of all gas pressures and flows. On-board sensors automatically compensate for ambient temperature changes and barometric pressure differences to routinely achieve more accurate and reproducible results.
By providing stable results, EPC reduces recalibration frequency and improves laboratory productivity. It also decreases system operating costs through gas savings and faster setup time, and reduces equilibration time after changing setpoints.
A run log documents any deviation from method setpoints. Please contact us for complete Agilent 6890 details.

Features:

Clock time programming

Four internal 24-volt connections (up to 150 mA)
Two external 24-volt connections (up to 75 mA)
Two on/off contact closures (48 V, 250 mA max)
Run deviation log (notes any changes to setpoints or expected values during a run, saved with run file in ChemStations)


Promote control of eight external events (valves, on/off, or low level contact)
Specifications:
Model
G1540A
Dimensions
22.8" - 26.8" W x 21.6" D x 19.7" H (58 x 54 x 50 cm)
Weight (approx.)
108 lbs. (49 kg.)
Ambient operating temperature
15°C to 35°C
Ambient operating humidity
5% to 95%
Storage extremes
–40°C to 65°C
Line voltage requirements
±5% of nominal
Conforms to the following safety standards:
Canadian Standards Association (CSA): C22.2 No. 1010; CSA/Nationally Recognized Test Laboratory (NRTL): UL 3101; International Electrotechnical Commission (IEC): 61010-1; EuroNorm (EN): 61010-1.
Conforms to the following regulations on Electromagnetic Compatibility (EMC) and Radio Frequency Interference (RFI):
CISPR 11/EN 55011: Group 1 Class A; IEC/EN 61326 Designed and manufactured under a quality system registered to ISO 9001.