Category: Hoods | Subcategory: Biosafety Cabinets
Baker Company SterilGARD II SG400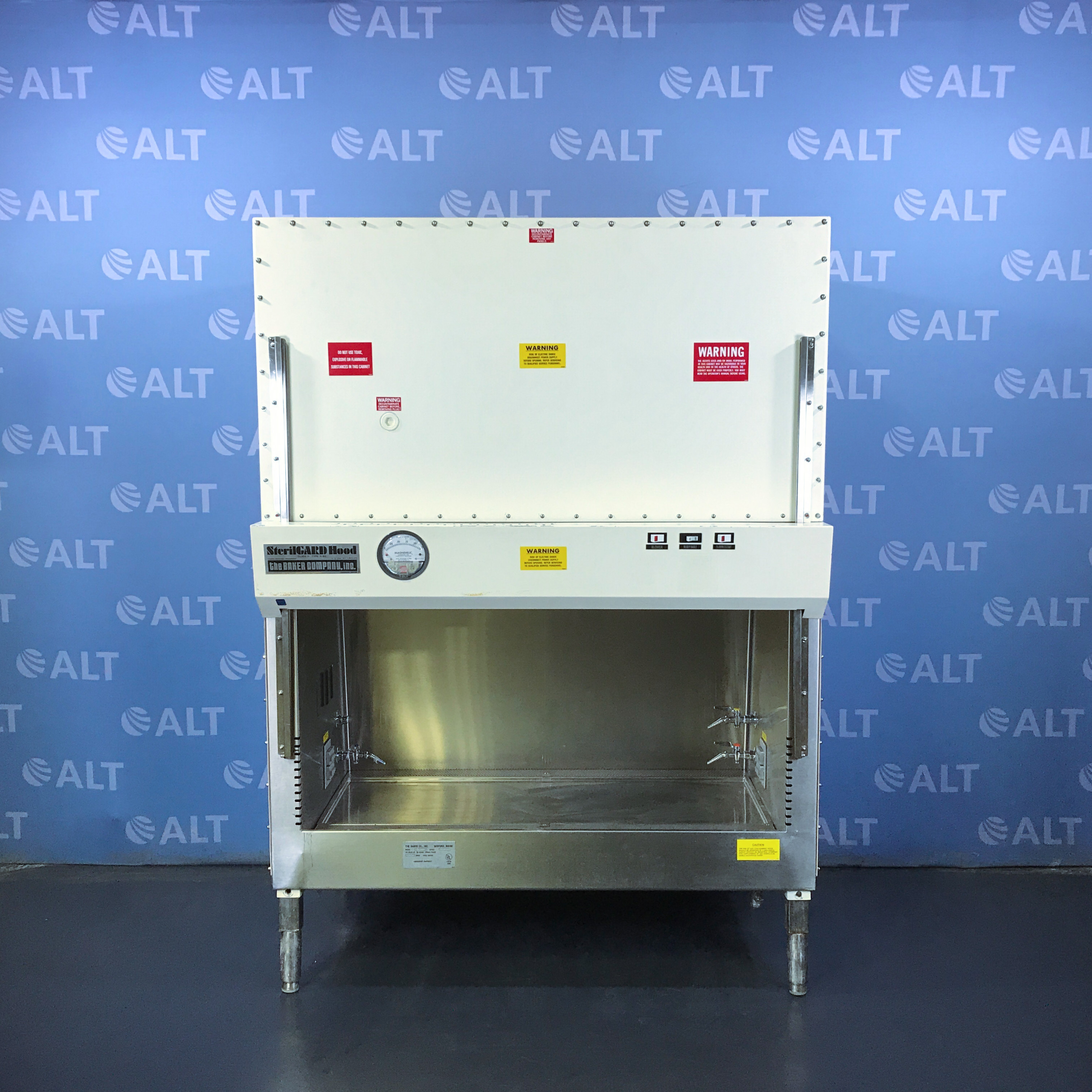 ITEM: 24595 Check Availability
Free 90 Day Warranty
One Year Upgrade Available
Tested & Serviced Prior to Shipping
Or call (860) 691-2213
The SterilGARD II SG400 is a biological safety cabinet. It features vertical laminar airflow and a front access opening, motor/ blower capacity, working area lighting, air balance adjustments and more. The SterilGUARD SG400 was designed to protect not only the environment and the people using the cabinet, but also the product within from airborne contaminants.

Specifications:
- Electrical data: 115 V AC, Phase 1, 60 Hz, 12.4A
- Dimensions (D x H x W): 32 x 64 x 52 in.
- Internal Dimensions (D x H x W): 23 x 19.5 x 46.5 in.