Category: Refrigerators - Freezers | Subcategory: Lab Freezers
Baxter Scientific Cryo-Fridge, Model SLR2112ABA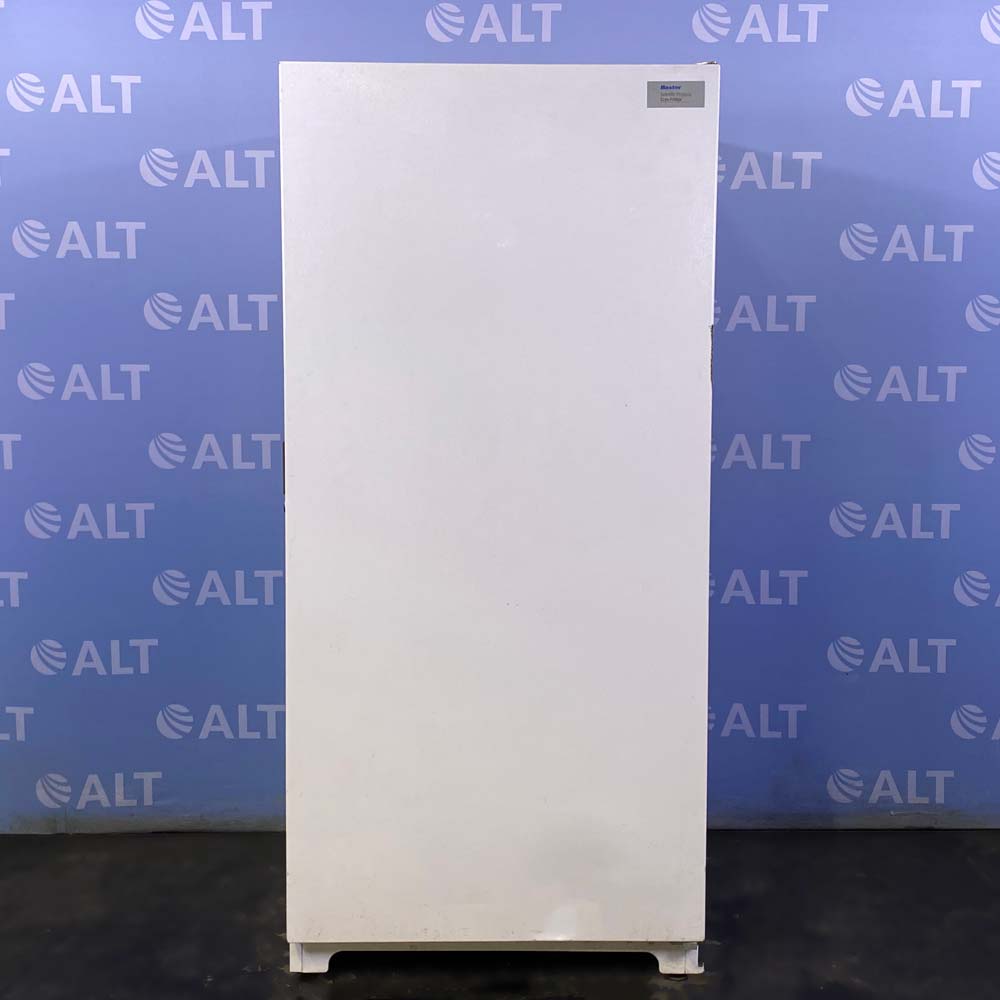 ITEM: 30421
This product is currently out of stock, please check our complete line of in-stock Lab Freezers by clicking the orange link below or give one of the members of our sales team a call today at (860) 691-2213 so we can help you find a suitable replacement.
The Baxter Scientific Cryo-Fridge, Model SLR2112ABA is a laboratory refrigerator.
Specifications:
Dimensions, Interior
*27" W x 20" D x 57" H (68.6 x 50.8 x 144.8 cm)
Dimensions, Exterior
32" W x 28.5" D x 70.5" H (81.3 x 72.4 x 179.1 cm)
Capacity
15.92 cu. ft. (450 L)
Power
115 V, 60Hz, 3.3A, 1 Ph
Refrigerant Charge
R12, 10.0 oz.
Test Pressure, High Side
235 PSIG
Test Pressure, Low Side
235 PSIG
*Subtract 6" (15.25 cm) from depth for top 20" (50.8 cm) of interior, shortening top to shelves to ~14" (35.5 cm).