Category: Flow Cytometers | Subcategory: Cell Analysis
BD Biosciences LSRFortessa Cell Analyzer With FACSFlow Supply System
ITEM: 32124 In Stock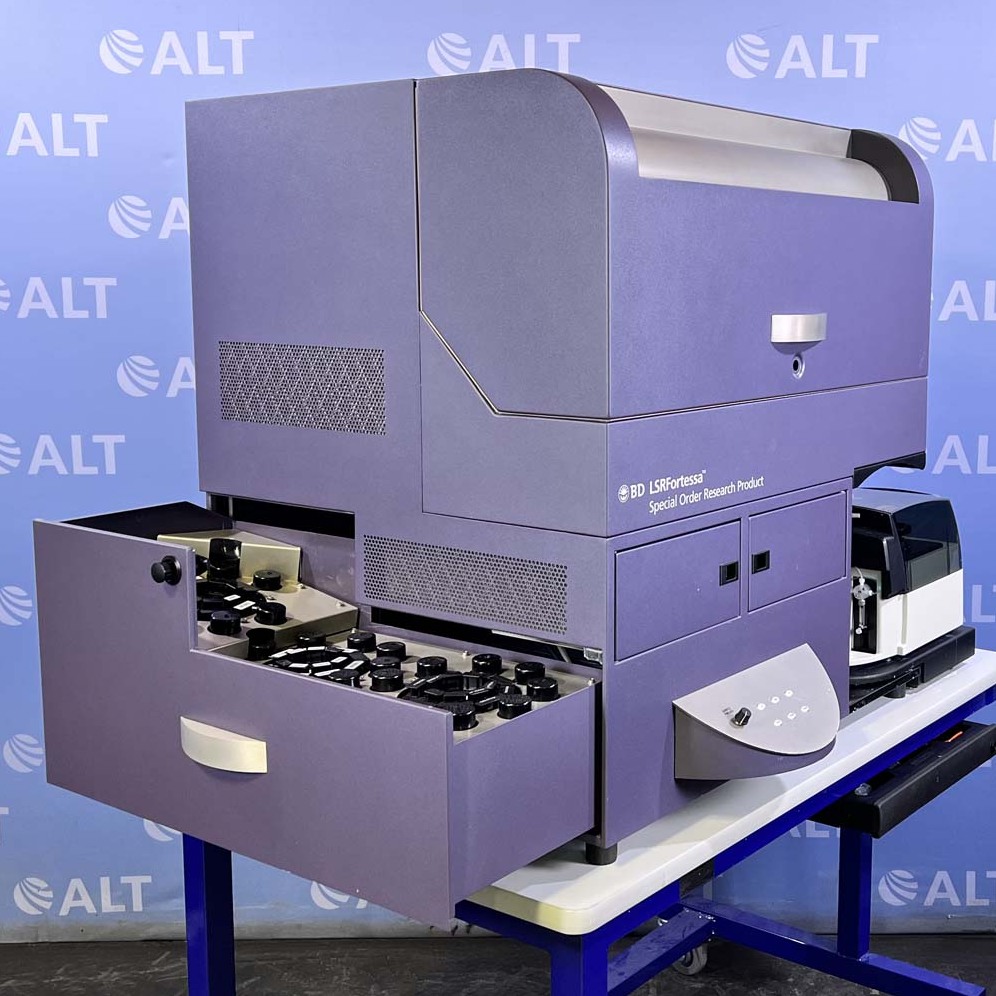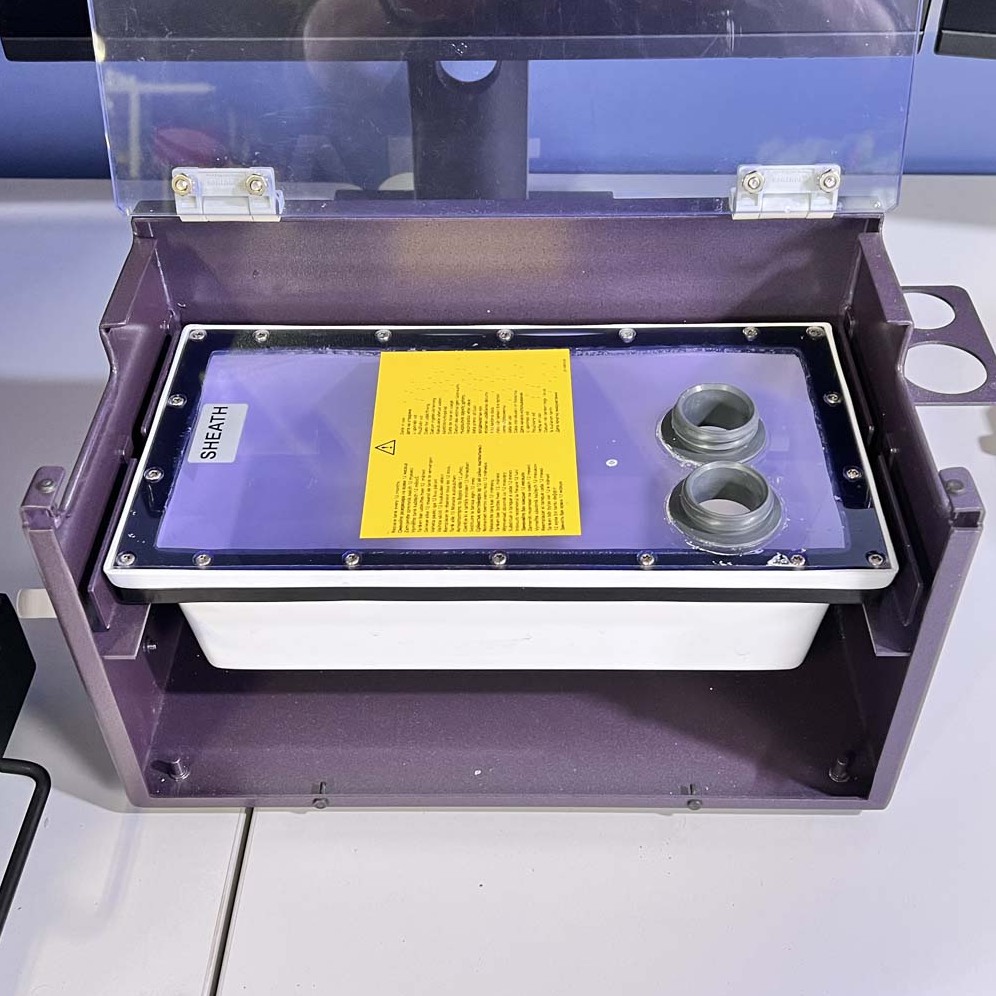 The BD Biosciences LSRFortessa Cell Analyzer With FACSFlow Supply System is a high-performance flow cytometer system designed for the analysis of cells and particles in suspension. The instrument employs advanced optical and electronic technologies to detect and analyze multiple parameters simultaneously, allowing researchers to gain a comprehensive understanding of their samples.
Key Features:
Laser options: The LSRFortessa is equipped with up to 5 lasers, allowing for excitation of a wide range of fluorescent dyes and proteins. Laser options include 355 nm, 405 nm, 488 nm, 561 nm, and 640 nm.
Detection options: The instrument is capable of detecting up to 18 parameters, including forward scatter, side scatter, and a variety of fluorescent channels. It offers 12 fluorescence detectors and 10 colors, with the ability to detect emission signals between 375 nm and 800 nm.
Sample capacity: The LSRFortessa has a sample capacity of up to 96-well plates or 15 mL tubes, with the option to automate sample loading and acquisition using a robotic arm.
Data analysis: The instrument is compatible with a variety of software options for data analysis, including BD FACSDiva and FlowJo.
Applications: The BD Biosciences LSRFortessa is suitable for a wide range of applications, including immunophenotyping, cell cycle analysis, apoptosis assays, and more.
The LSRFortessa offers high sensitivity, flexibility, and versatility for flow cytometry applications, making it an excellent choice for researchers in life sciences and biomedical fields. The advanced capabilities for multicolor analysis, high throughput and automation make it a popular choice among researchers for both basic and clinical research.
The BD Biosciences FACSFlow Supply System is an automated and integrated system designed for providing sheath fluid and cleaning solution for flow cytometers. It helps to ensure optimal performance and improve data accuracy by maintaining a continuous supply of high-quality and clean fluids.
Features:
Automated operation: The system is fully automated, and the user requires minimal intervention. It has the capability to monitor fluid levels and automatically refill sheath fluid and cleaning solutions.
Consistent quality: The FACSFlow Supply System uses filtered sheath fluid and cleaning solutions that help to ensure consistent quality of data.
Compatibility: The FACSFlow Supply System is compatible with a range of BD flow cytometers, including the FACSCanto II, LSRFortessa X-20, and FACSAria III.
User-friendly interface: The system is easy to operate and has a user-friendly interface that enables simple programming and monitoring of fluid levels.
Safety features: The FACSFlow Supply System includes safety features such as leak detection and shut-off valves, which protect the flow cytometer and prevent spills.
Efficiency: The FACSFlow Supply System is designed for efficient and consistent operation, which helps to maximize productivity and save time.