Category: Laboratory Accessories | Subcategory: Accesories
C.B.S. Scientific GM-40 Gradient Maker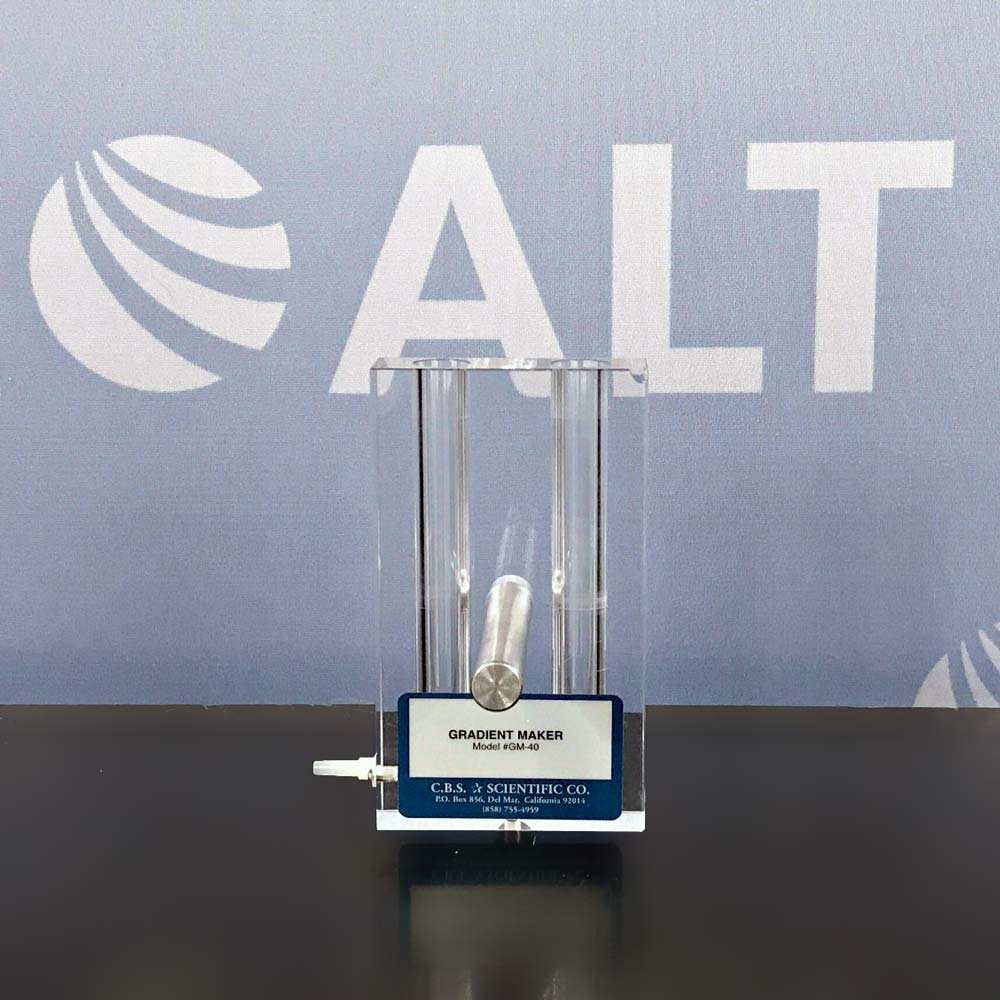 ITEM: 30114 In Stock
Free 90 Day Warranty
One Year Upgrade Available
Tested & Serviced Prior to Shipping
Or call (860) 691-2213
The CBS Scientific GM-40 Linear Gradient Maker is used to reproduce gradients at various volumes up to 200 mls. It features two cylindrical solution chambers with a Teflon valve between them to control gradient formation. Gradient flow can be controlled with either a fitted outlet valve or peristaltic pump.
Designed for use in sucrose density gradient centrifugation, gradient gel electrophoresis, and liquid chromatography.
The total volume for the GM-40 is 40ml; 20ml per chamber.