Category: Centrifuges | Subcategory: Mini Centrifuge
Hamilton Bell VanGuard V6000 Centrifuge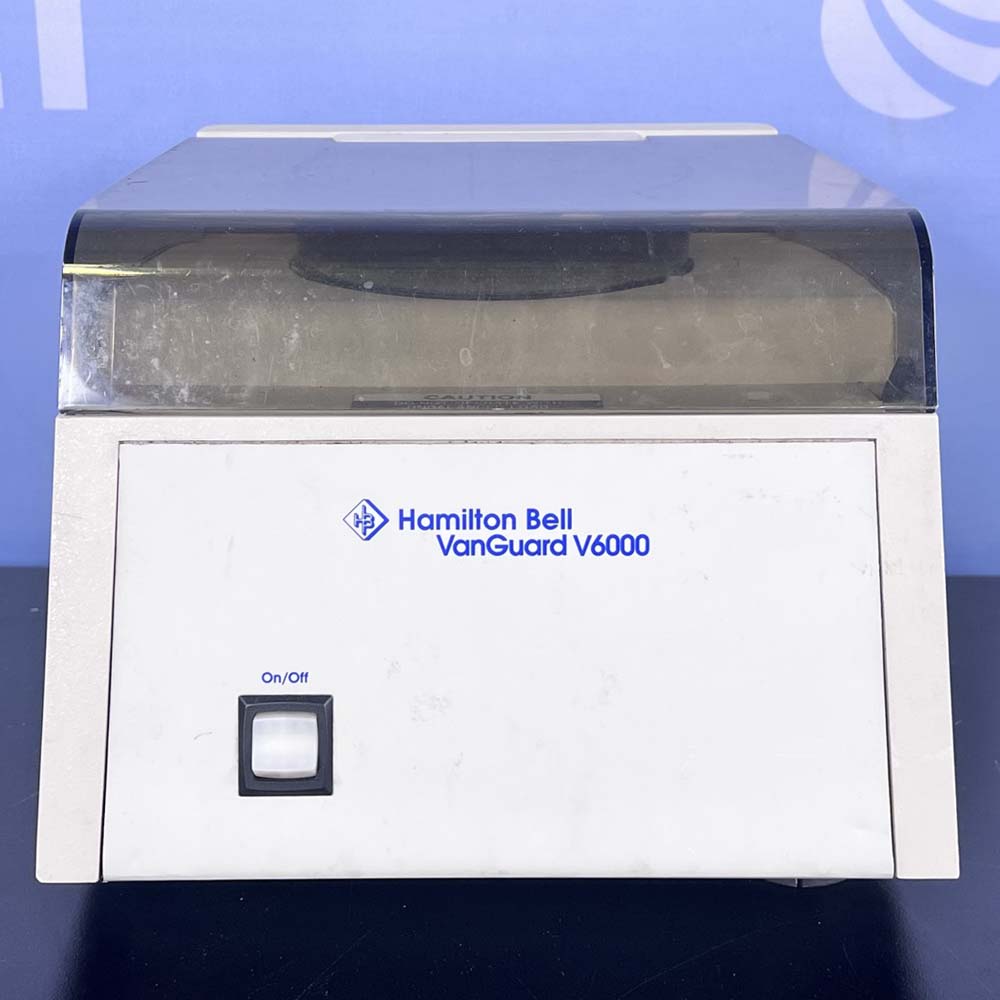 ITEM: 32290 In Stock
The Hamilton Bell VanGuard V6000 Centrifuge offers a capacity of 6 x 15 ml and speeds up to 3400 RPM.
Features:
Integral aerosol and splash protection

Automatic shutdown when the cover is opened

Maintenance-free brushless induction motor

Removable line cord

Specimen friendly low ambient temperature

Certifications: UL and CSA

Hardened aluminum shield

Specifications:
Speed: 3400 RPM
RCF: 1318 max.
Capacity: 6 x 15 ml (90 ml total)
Rotor: Fixed angle (40%); 4.06" Radius (10.2 cm)
Power: 110 V, 60 Hz
Dimensions: 11" W x 12" D x 9" H
Shipping Weight: 16 lbs.