Category: Liquid Handling | Subcategory: Liquid Handling Systems
IBS Integra Biosciences VIAFLO 384 Automated Pipetting System With 96 Channel Pipetting Head
ITEM: 31999 In Stock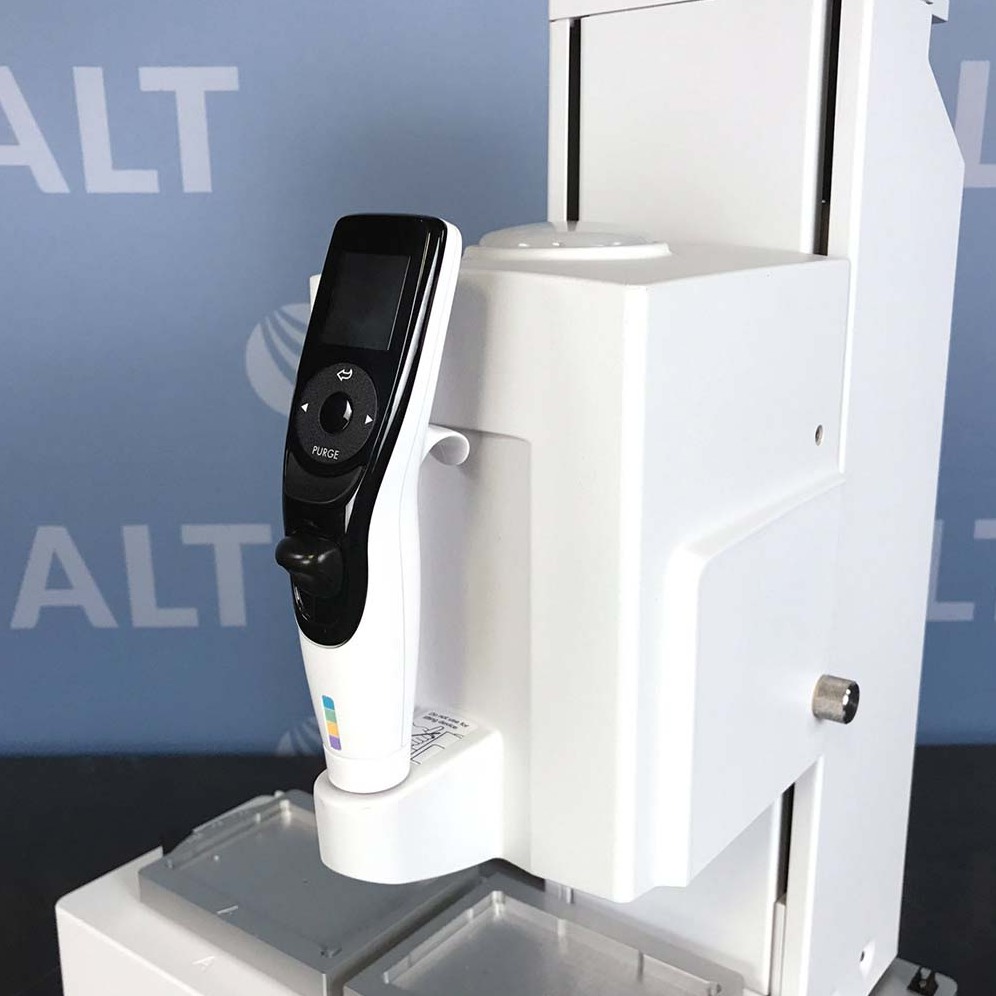 The INTEGRA Biosciences VIAFLO 384 Automated Pipetting System offers benefits of increased sample throughput as well as lower sample and reagent use without the expense of having to invest in a robotic liquid handling system. It was designed to be easily manageable as well as having a unique griptip that is loaded comfortably and ejected without using physical force do its active push button. The VIAFLO 384 pipette system fits on any lab bench and provides precise, quick, and stress free multichannel pipetting without the need for position programming. It has a full color screen and touch wheel interface for quick navigation and process.
The VIAFLO 384 base unit works together with 24, 96 or 384 channel pipetting heads. These are removable and take less than one minute to install. With these heads, the number of channels and volume range which can be used with the one base unit is enormous.
This unit has a 96 Channel Pipette Head, which can also fill 384-well microplates.
Stock photos. 384 Channel Pipette Head shown.
Specifications:
Dimensions
16.6" W x 11.9" D x 21.3" H (42 x 30 x 54 cm)
Power
100–240 VAC, 50/60 Hz
Weight
61.07 lbs. (27.7 kg)
Pipetting Channels
384, 96, 24
Compatible Plate Formats
24, 96, 384, 1536 wells, shallow and deep well
Plate Positions
Up to 3
Volume Range:
24 Channel Pipetting Heads
10 - 300 µl
50 - 1250 µl
96 Channel Pipetting Heads
0.5 - 12.5 µl
2 - 50 µl
5 - 125 µl
10 - 300 µl
50 - 1250 µl
384 Channel Pipetting Heads
0.5 - 12.5 µl
2 - 50 µl
5 - 125 µl