Category: DNA | Subcategory: Analysis
Illumina NeoPrep Automated DNA Prep System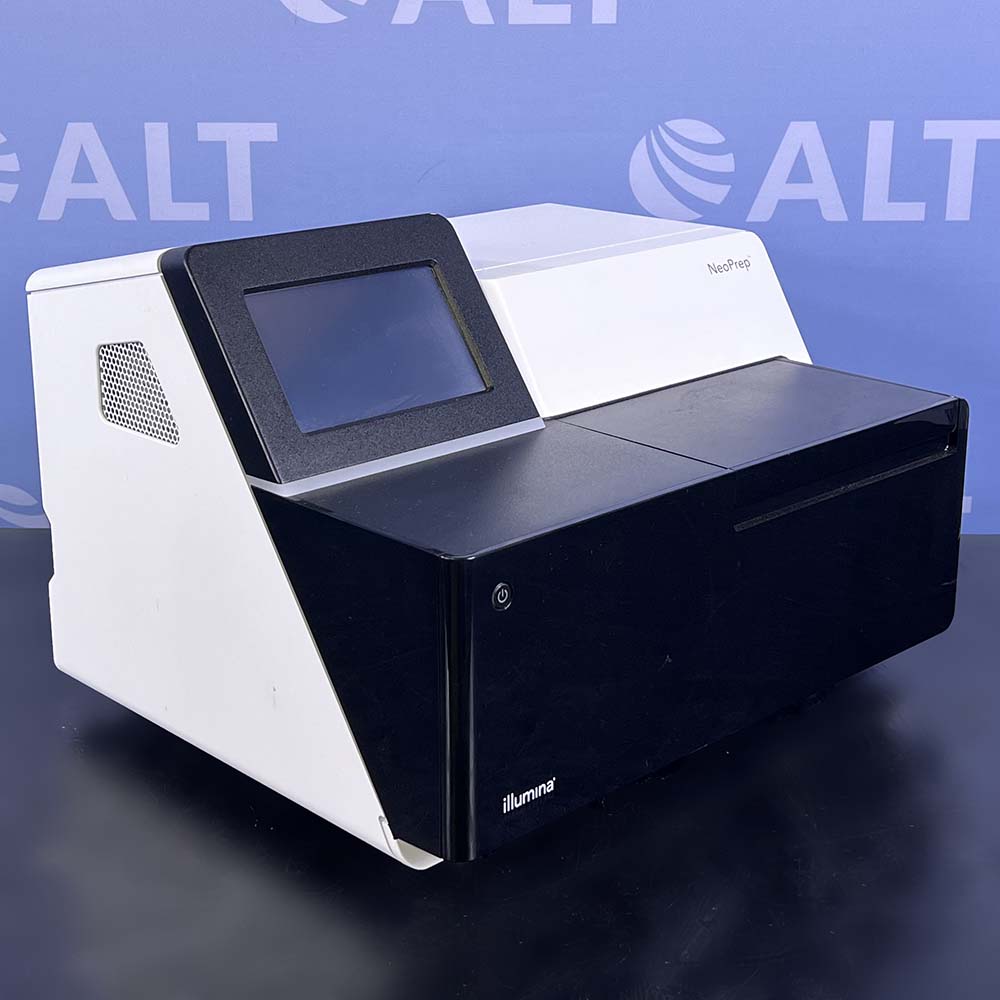 ITEM: 31831 In Stock
The Illumina NeoPrep Automated DNA Prep System enables library preparation based on the use
of digital microfluidics for liquid handling. The system provides a simple user interface and load-and-go operation to limit hands-on time with high-quality and reproducible results.
Features:
Limited upfront sample handling—Samples are prepared before they are loaded on the NeoPrep.
BaseSpace integration—The library prep workflow is integrated with BaseSpace, the Illumina genomics computing environment for data analysis, storage, and collaboration. For instruments configured for BaseSpace, library information and run parameters are specified on the BaseSpace Prep tab before setting up the run on the instrument. Runs that were set up in BaseSpace appear on the instrument interface during run setup. As the run progresses, output files are streamed in real time to BaseSpace or BaseSpace Onsite.
Simplified library prep—Delivers highly reproducible, sequencing-ready libraries with minimal hands-on time.
Assay specific reagents—Assay specific reagents are provided in a sealed reagent plate.
Load and go operation—A graphical user interface guides you through the run set-up to select a protocol, load samples, and reagents onto the library card, and verify before starting a run.
Digital microfluidics library card—Digital microfluidics precisely manipulate droplets to perform all library prep processes within the tightly controlled environment of the NeoPrep library card.
Library prep, quantification, and normalization—Prepare, quantify, and normalize libraries in a single run without user intervention.
Ready for pooling, denaturation, dilution—Libraries are ready to be prepared for
clustering on any Illumina instrument.