Category: Meters | Subcategory: Polarimeters
Jasco P-1020 Polarimeter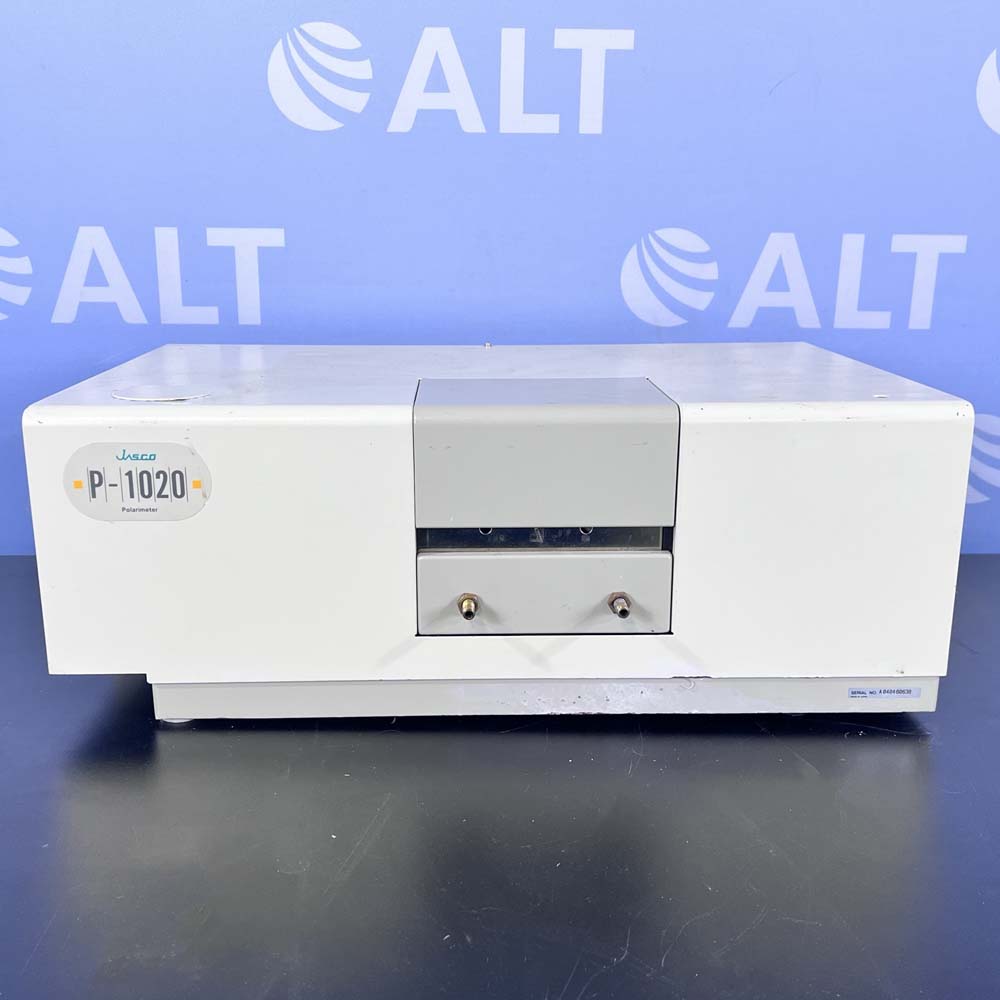 ITEM: 21078 In Stock
The Jasco P-1020 Polarimeter is designed to measure the optical rotation of optically active substances. Additionally, the P-1020 is useful for quantitative analysis discrimination of D-optical isomer, L-optical isomer and other chiral analysis.
Additional features:
- 20°C temperature correction of optical rotation data.
- Automatic measurement upon opening/closing the sample chamber lid.
- Measurement in six different measurement modes.
- Features a wavelength range of 253 to 880 nm.