Category: Centrifuges | Subcategory: Microfuges
Labnet Spectrafuge 24D Digital Microcentrifuge
ITEM: 22931
This product is currently out of stock, please check our complete line of in-stock Microfuges by clicking the green link below or give one of the members of our sales team a call today at (860) 691-2213 so we can help you find a suitable replacement.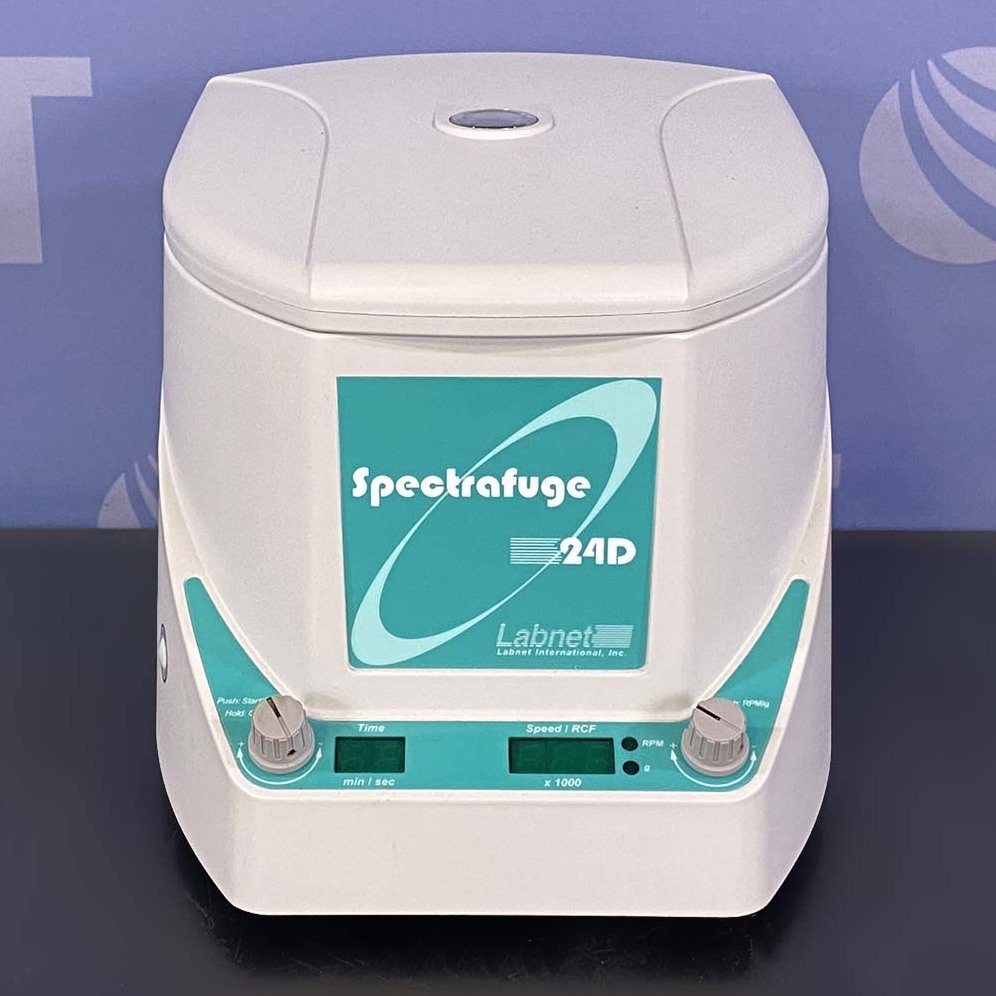 The Labnet Spectrafuge 24D Digital Microcentrifuge features precise digital microprocessor control. This microcentrifuge is loaded with features, yet has a list price low enough to make it the most economical high performance microcentrifuge on the market.
Air enters the centrifuge through vents on the back of the housing and is circulated in multiple directions to maximize cooling. The result is a cool running microcentrifuge that keeps samples close to ambient temperature, even during extended runs at maximum speed.
Specifications:
- Speed Range: 500 rpm to 13,300 rpm
- Maximum RCF: 16,300 x g
- Maximum capacity: 24 x 1.5/2.0mL
- Timer: 1 to 30 minutes or continuous, "Quick" button for momentary operation
- Ambient operating range: 4° to 35°C
- Dimensions: 9.25 x 11.5 x 8.5 in/ 23.5 x 29.3 x 21.6 cm
- Weight: 18 lb/8.1 kg
- Electrical: 230V~, 50 Hz or 120V~, 60 Hz