Category: Cell Separation | Subcategory: Cell Separator
Miltenyi Biotec MultiMACS M96thermo Separator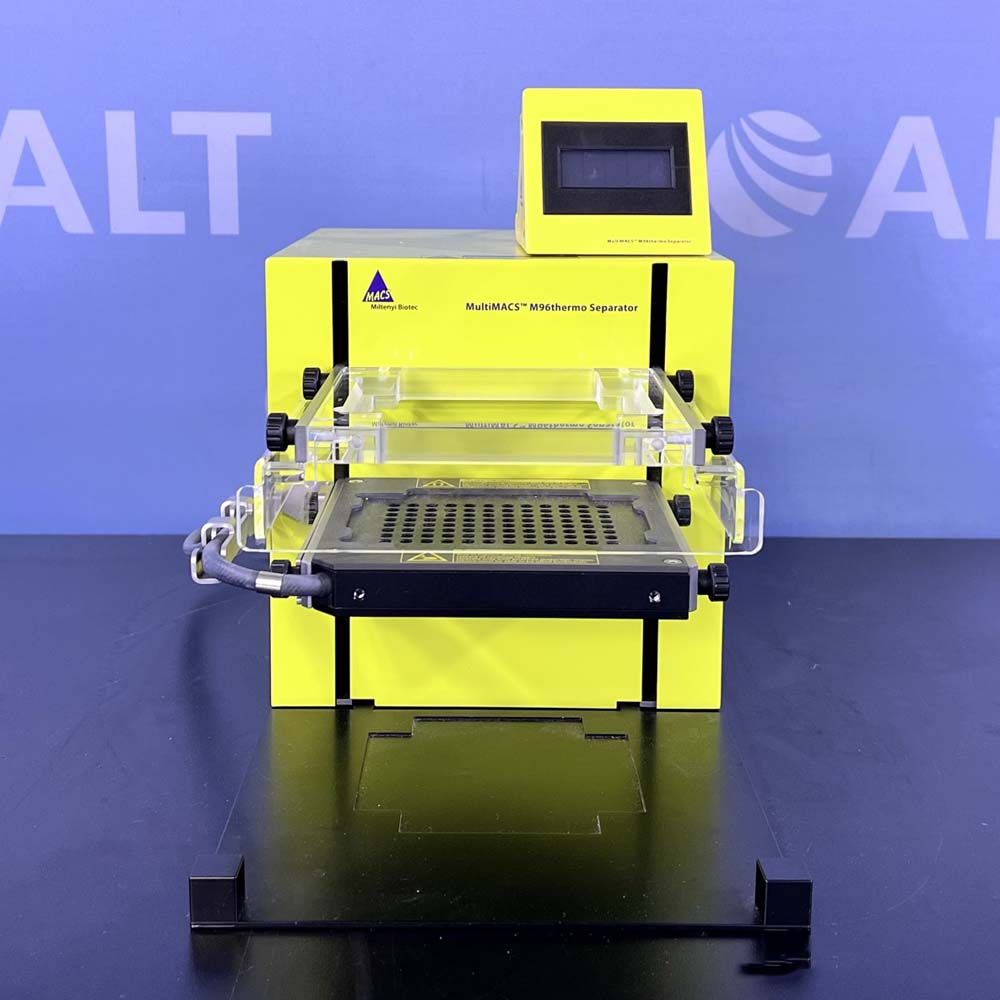 ITEM: 32233 In Stock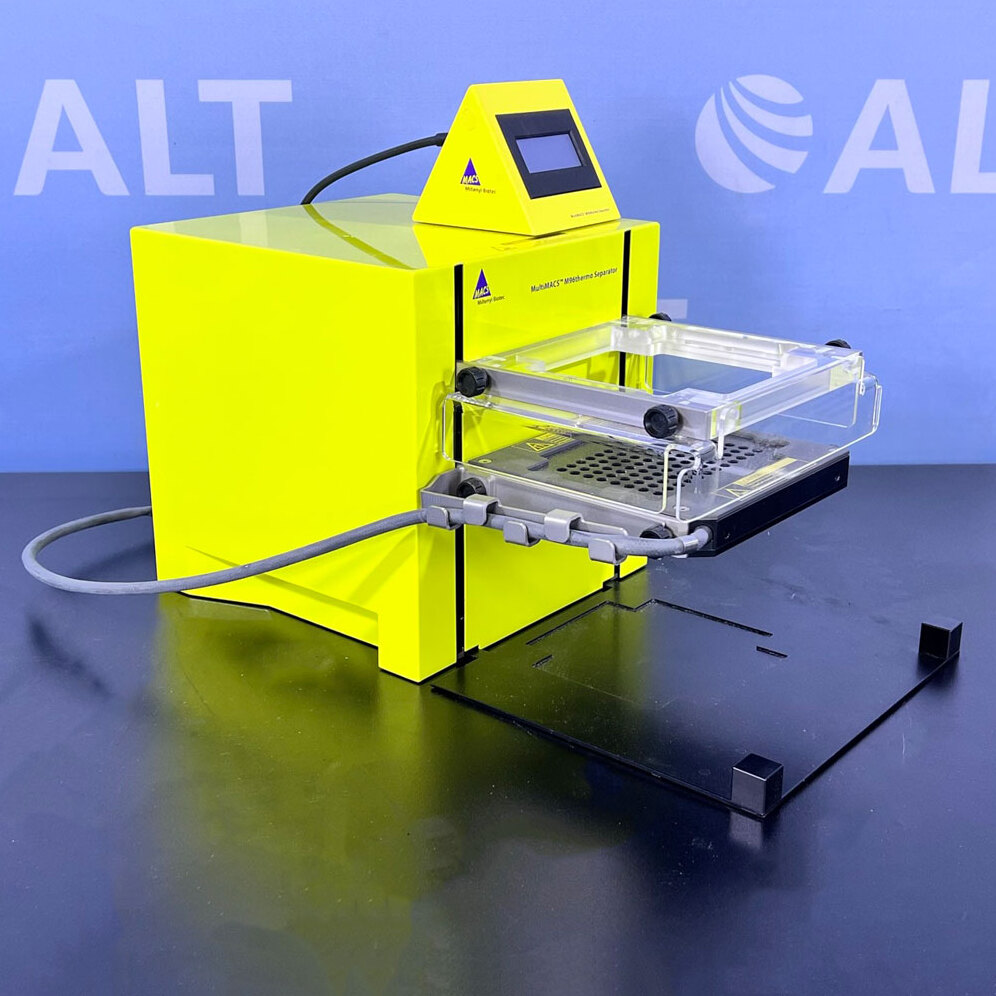 The Miltenyi Biotec MultiMACS M96thermo Separator is a compact benchtop instrument capable of parallel processing of 8-96 samples in proteomics and molecular biology applications. It can be run either manually, semi-automated or fully automated when integrated into a liquid handling system. The instrument works in combination with a wide range of MultiMACS Kits which are developed to isolate highly pure molecules such as epitope-tagged proteins and their interaction partners or protein complexes, mRNA, specific nucleic acid sequences, and HIV-1.
The Miltenyi Biotec MultiMACS M96thermo Separator is equipped with pre-defined programs for different range of applications. Individual programs can be created or the parameters of an existing program can be edited. Multi-8 Columns and Multi-96 Columns offer flexible processing of sample numbers from 8 to 96 reactions. The column technology allows for running all procedures by gravity flow thus making multiple centrifugation or buffer removal steps dispensable. The system of instrument and columns is complemented by MultiMACS Kits.
The Miltenyi Biotec MultiMACS M96thermo Separator can be used in combination with various MultiMACS kits to:

Isolate of epitope-tagged proteins such as GFP, HA, c-myc, His or GST and for protein-protein interaction studies.

Achieve rapid analytical scale immunoprecipitation (IP), Co-IP, or chromatin-IP of proteins and their interaction partners from cell lysates.

Achieve direct isolation of biotinylated molecules, viral DNA, tRNA, using biotinylated nucleic acid probes. They can be used for capturing DNA- and RNA-binding proteins in protein interaction studies or even for isolation of ligand receptor complexes, organelles or viruses.

Reverse transcription (RT)-PCR to microarray analysis and cDNA library generation. Highly sensitive mRNA isolation faster than traditional total RNA isolations can be achieved.
Detect HIV-1 for viral load analysis or for quantification of HIV-1 or direct genotyping via RT-PCR.