Category: PCR | Subcategory: Thermal Cyclers
MJ Research PTC-200 Gradient Peltier Thermal Cycler
ITEM: 19382 In Stock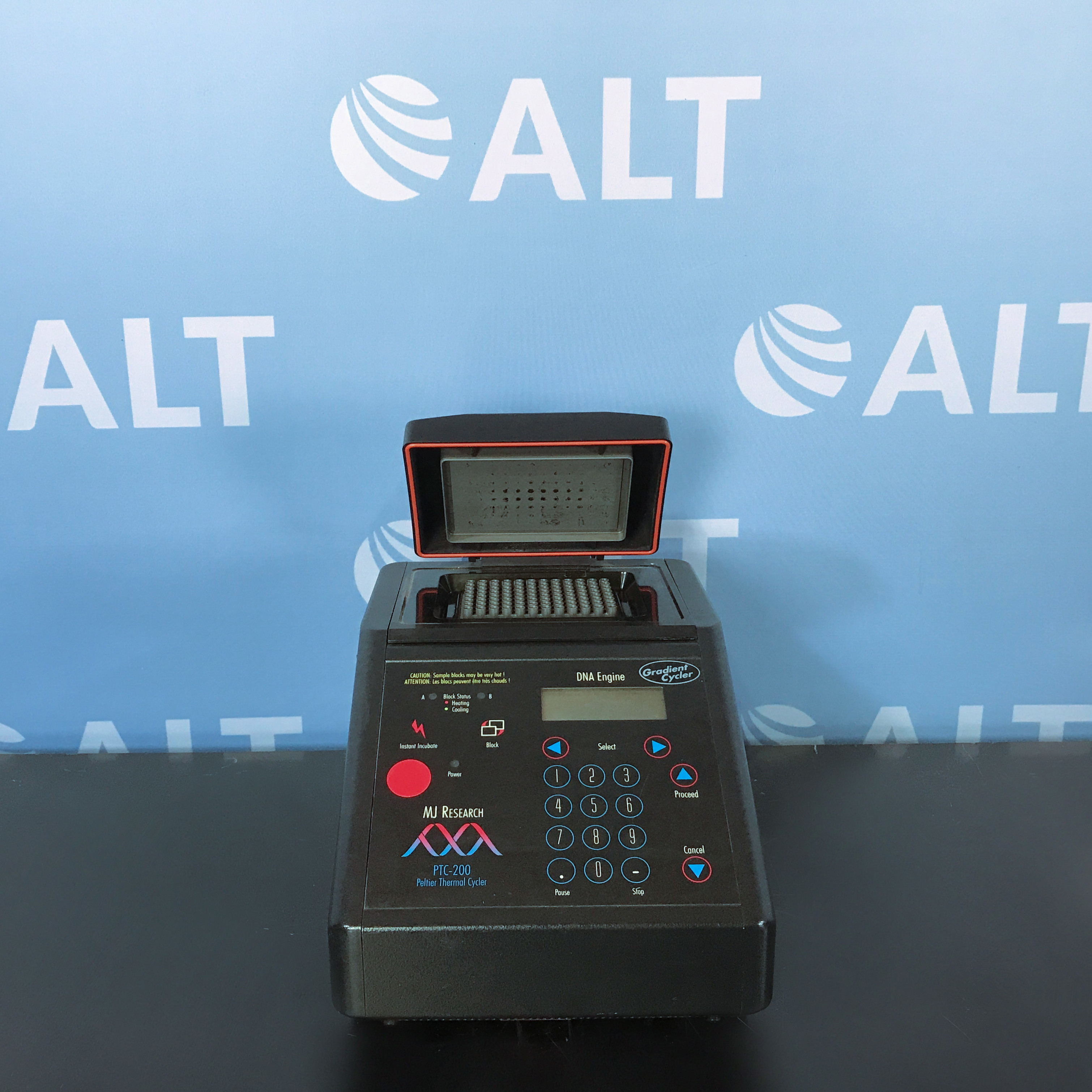 The
MJ RESEARCH-PTC-200 Gradient Peltier Thermal Cycler
is a DNA engine that can be used with different well plates, such as a 96 well block or a dual 48 well block. Due to its interchangeable sample block and peltier effect heat pump assemblies allow the user to change format easily between runs while retaining NIST-traceable accuracy.The MJ RESEARCH-PTC-200 PCR 96 Well Gradient PCR also uses the Hot Bonnet to allow oil-free operation.
Specifications:
- Thermal Range: -5C to +105C but no more than 30C below ambient temperature (4 to 100C for the Slide Chambers Alpha unit)
- Ramping Speed: up to 3C/sec
- Thermal Accuracy: - or + 0.3C of programmed target at 90C- NIST-traceable
- Thermal Uniformity: - or + 0.4C well-to-well within 30 seconds of arrival at 90C (for most Alpha units; see specifications for individual Alpha units)
- Input/Output:
Parallel: 1x 25-pin 8-bit parallel interface printer port
Serial: 1x 9-pin RS-232 serial port for printer or remote use
IEEE: One IEEE-488 bidirectional general purpose interface bus
Display: One 20 x 4 LCD alphanumeric display
- Dimensions (W x L X H): 14 x 9 x 11 in.
- Weight: 17lbs