Category: Hoods | Subcategory: PCR Enclosures
Mystaire Mystaire PCR Workstation With Stand, Model MY-PCR32
ITEM: 32127 In Stock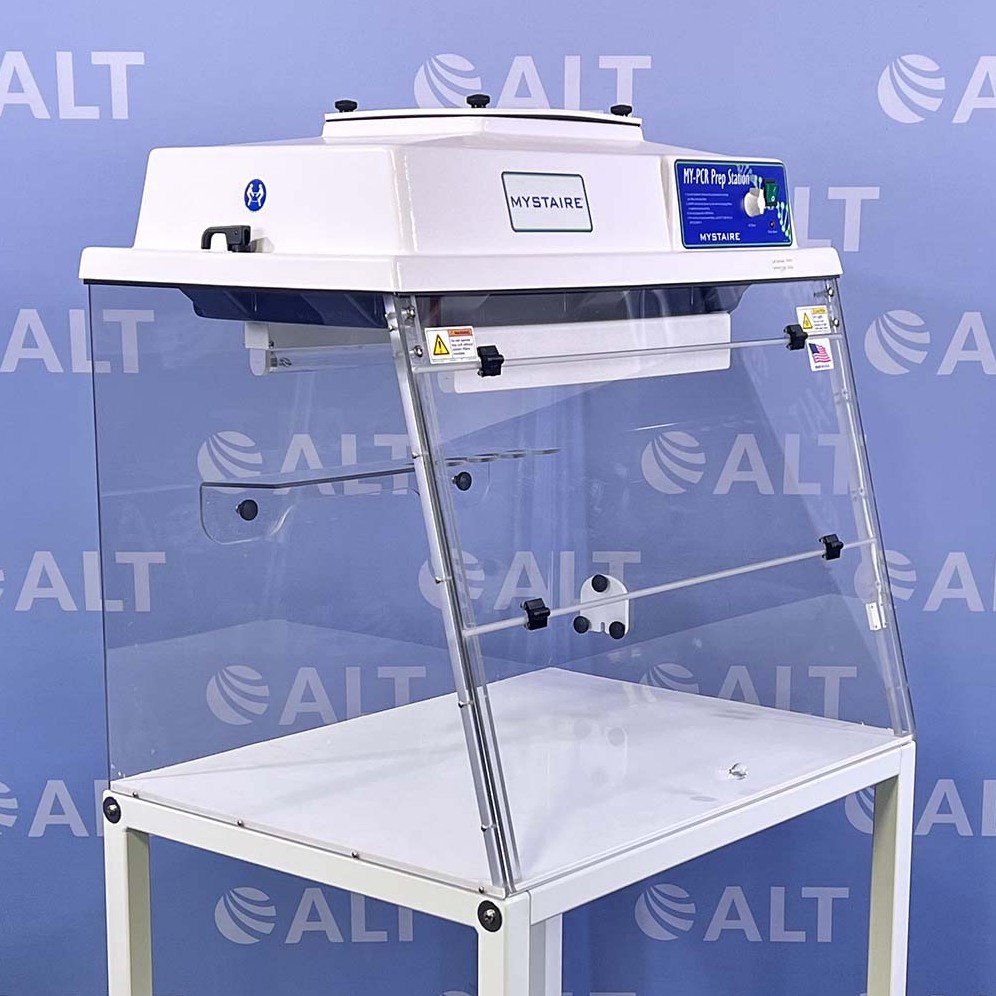 The Mystaire PCR Workstation With Stand, Model MY-PCR32 is a 32" compact laminar flow enclosure that reduce the risk of sample contamination while performing polymerase chain reaction experiments. Airborne contaminants are prevented from entering into the work zone through constant positive pressure HEPA filtered air.
The PCR32 is equipped with a built-in 254 nanometer shortwave lamp to effectively decontaminate the work area between amplifications. Safety interlocks are included to prevent operator exposure to potentially harmful UV radiation.
The PCR32 provides a bench-top personal clean zone allowing the operator to amplify RNA and DNA while minimizing the potential for background from airborne contaminants.
Note: This workstation is NOT a biological safety cabinet. It is designed to provide process protection only from potential airborne contaminants found in the laboratory space.
Features:
Class 100 vertical laminar flow air
15-Minute UV light timer
Clear polycarbonate construction with chemically impervious polypropylene work surface
UV shelf with integrated pipette holder
Electrical cord pass-through port
Sash position switch and overlap to prevent UV light exposure
General Specifications:
Sash Opening Dimensions
10"
Dimensions, Exterior (without stand)
32"W x 24"D x 31"H (81.3 x 61 x 78.74 cm)

UV Light Timer
0-15 minutes
Power
110 V, 0.5 A, 60Hz, 50 W
Nominal Width
30" in. (76.2 cm)
Dimensions, Interior
30"W x 23"D x17"H (76.2 x 58.4 x 43.2 cm)
Weight (without stand)
80 lbs (36.3 kg)