Category: Hoods | Subcategory: Glove Boxes
Nuaire Pharmagard Isolator Chamber Glovebox, Model NU-SPR797-600
ITEM: 31559 In Stock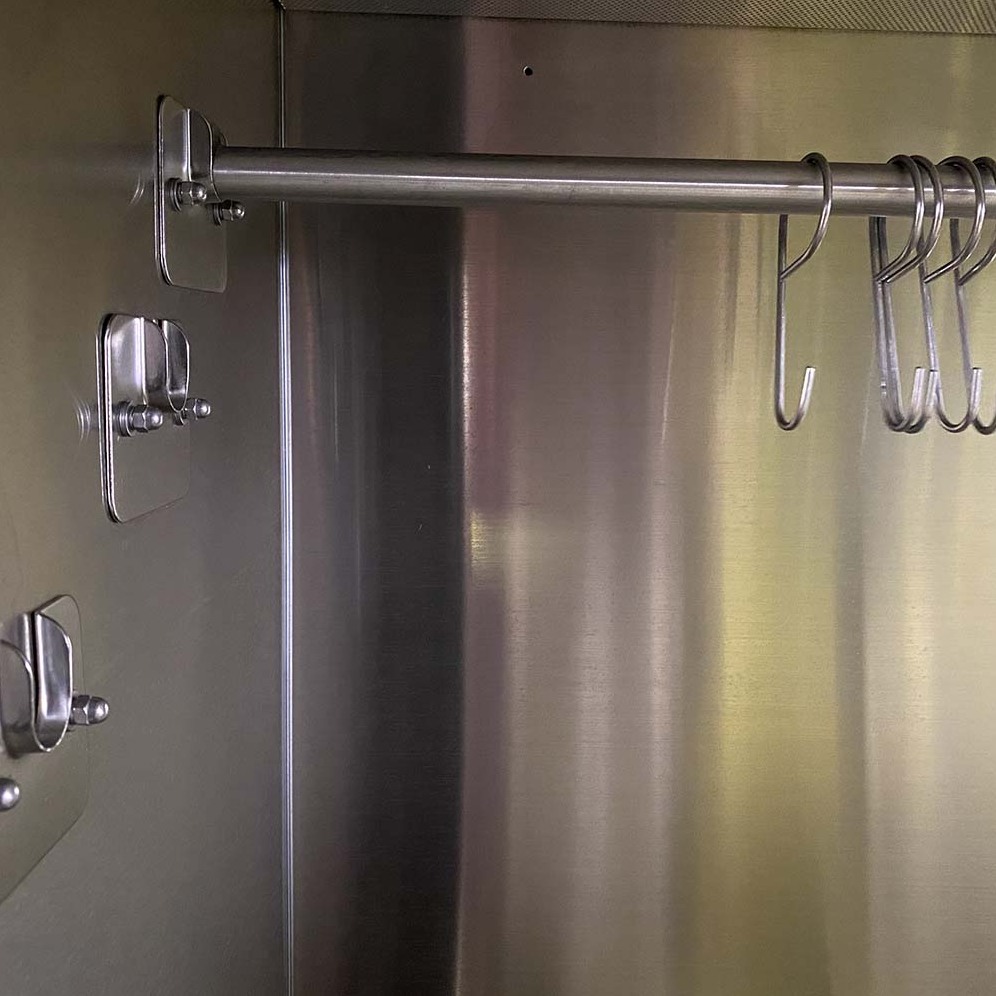 The Nuaire Pharmagard Isolator Chamber Glovebox, Model NU-SPR797-600 features 20 air changes per minute of ISO Class 5 HEPA filtered air for the preparation of sterile, non-hazardous drugs.
Specifications:
Air Cleanliness
ISO-Class-5
Dimensions, Exterior
74 x 32.5 x 78 (2083 x 926 x 1981)
Weight
575 lbs (261 kg)
Air Changes
20 Air Changes per Minute
Chamber Pressurization
Positive
Construction
Welded stainless steel 16GA, Type 304 pressure tight design
Control System
FlowGard
Downflow fpm (m/s)
45-55 FPM (0.23 - 0.28 m/s)
Power
115V, 60Hz
Exhaust Filter
2-inch (51mm)
HEPA Filter Seal Type
Neoprene, Spring-loaded Under Negative Pressure
Interchange Chamber
ISO Class 5 With Internal/External Sealed Doors
Interchange Pressure
Minimum +0.10" w.g. (0.05" w.g. Less Positive than Work Area)
Lighting
Fluorescent
Light Intensity fc (Lux)
40 - 80 (430 - 860)
Outlet(s)
One on Back Wall of Work Area
Performance Standard
CETA-CAG-002-2006
Power Cord Length
12 ft. (3.7 meter)
Safety Certification
UL, UL-C
Supply Filter
1.875-inch (43mm) 99.995% Efficiency @ 0.3 Microns
Work Area Pressure
Minimum +0.15" w.g.