Category: ICP | Subcategory: ICP-OES
PerkinElmer Optima 8000 ICP-OES With S10 Autosampler & PolyScience Chiller
ITEM: 31090
This product is currently out of stock, please check our complete line of in-stock ICP-OES by clicking the green link below or give one of the members of our sales team a call today at (860) 691-2213 so we can help you find a suitable replacement.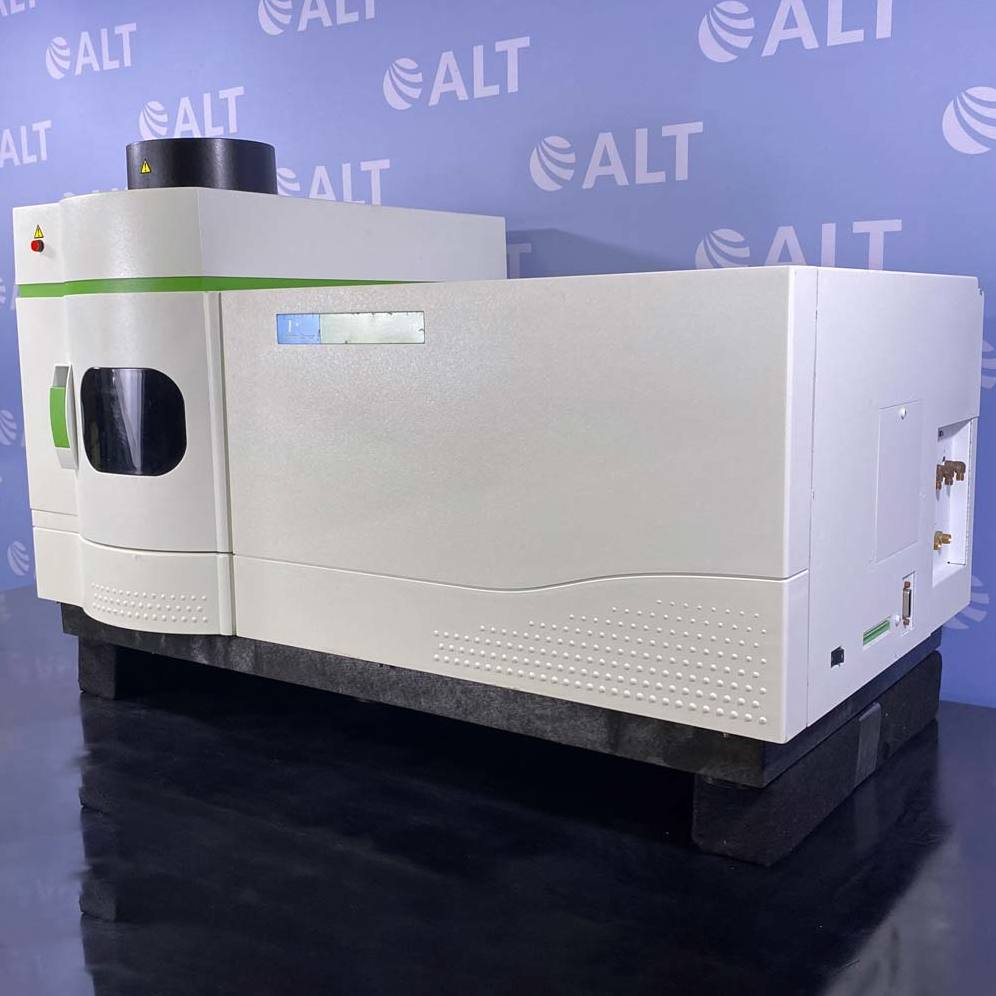 The PerkinElmer Optima 8000 ICP-OES is a bench-top, dual-view ICP-OES with full-wavelength-range CCD array detector, delivering flexibility and excellent analytical performance.
The Optima 8000 gains its outstanding analytical performance from its novel optical system, including a unique double monochromator, dual backside-illuminated charge-coupled device (DBI-CCD) detector, real-time Dynamic Wavelength Stabilization, and automatic dual viewing of the plasma torch. It's the combination of these innovative components that provides the Optima 8000 ICP-OES with
Exceptional analytical speed
Reduced spectral interferences
Maximum light throughput
Excellent spectral resolution
High analytical flexibility
A compact benchtop design
Specifications:
Operating Temperature
15 - 35°C (59 - 95°F), max. rate of change of 2.8°C (5°F) per hour
Optimum Room Temperature
20°C ±2°C
Relative Humidity
20% to 80%, without condensation
Optimum Relative Humidity
35% - 50%
Altitude
0 - 2,000 m (sea level to 6,562 feet)
Dimensions
52" W x 32" D x 30" H (132 x 81 x 76 cm)
Weight
310 lbs. (141 kg)
ICP Plasma Generator System:
Frequency
40 MHz, free-running
Output Power Stability
<0.1%
Power Output
750 to 1500 watts, computer-controllable in 1 watt increments. RF generator is located in the left side of the instrument for efficient use of laboratory space.
RF Shielding
Meets all FCC certification requirements for RF emissions.
The PerkinElmer S10 Autosampler is a computer-controlled, multi-purpose sampling system for AA, ICP-OES and ICP-MS. The autosampler automates standard and sample introduction for instrument calibration and sample analysis, extending the spectrometer's capabilities to those of a fully automated analytical workstation.
The S10 provides more than 200 vessel positions for maximum capacity. Sample racks are easily interchanged, reducing analysis setup times and giving you the flexibility to use different-sized sample vessels matched to your analytical needs.
The S10 autosampler has a built-in peristaltic pump for continuous rinsing of the sampling capillary between samples to significantly reduce the risk of carryover. The sample probe, including the sample transport capillary tubing, is acid- and solvent-resistant for long-term operation.
Specifications:
Maximum Movement
Vertical: 145 mm
Horizontal: x 302 mm
y: 222 mm
Resolution
0.1mm, ±4%
Speed
Typically 3 seconds or less from one sample position to the next
Power
Built-in power supply: 115/230 V, 50/60 Hz
Dimensions
18.11" W x 14.96" D x 20.87" H (46 x 38 x 53 cm)
Weight
11.02 lbs. (5 kg)
The PolyScience WhisperCool Refrigerated Chiller is designed for use on both ICP-OES and ICP-MS instruments. This chiller is designed to deliver quiet and reliable performance over a broad range of operating temperatures and conditions. Extremely dependable and energy efficient, it features a -10 to 40 °C operating temperature range, built-in process and equipment protection and highly intuitive user interface.
Specifications:
Temperature Range
-10 - 40°C
Power
230V, 60Hz, 12.2A, 1Ph
Refrigerant
R-134A, 502g
Dimensions
14.5" W x 27.64" D x 22.64" H (36.8 x 70.2 x 57.5 cm)
Weight
196.21 lbs. (89 kg)