Category: Electrophoresis | Subcategory: Electrophoresis System
ProteinSimple Milo Single-Cell Western Blot Platform
ITEM: 31963 In Stock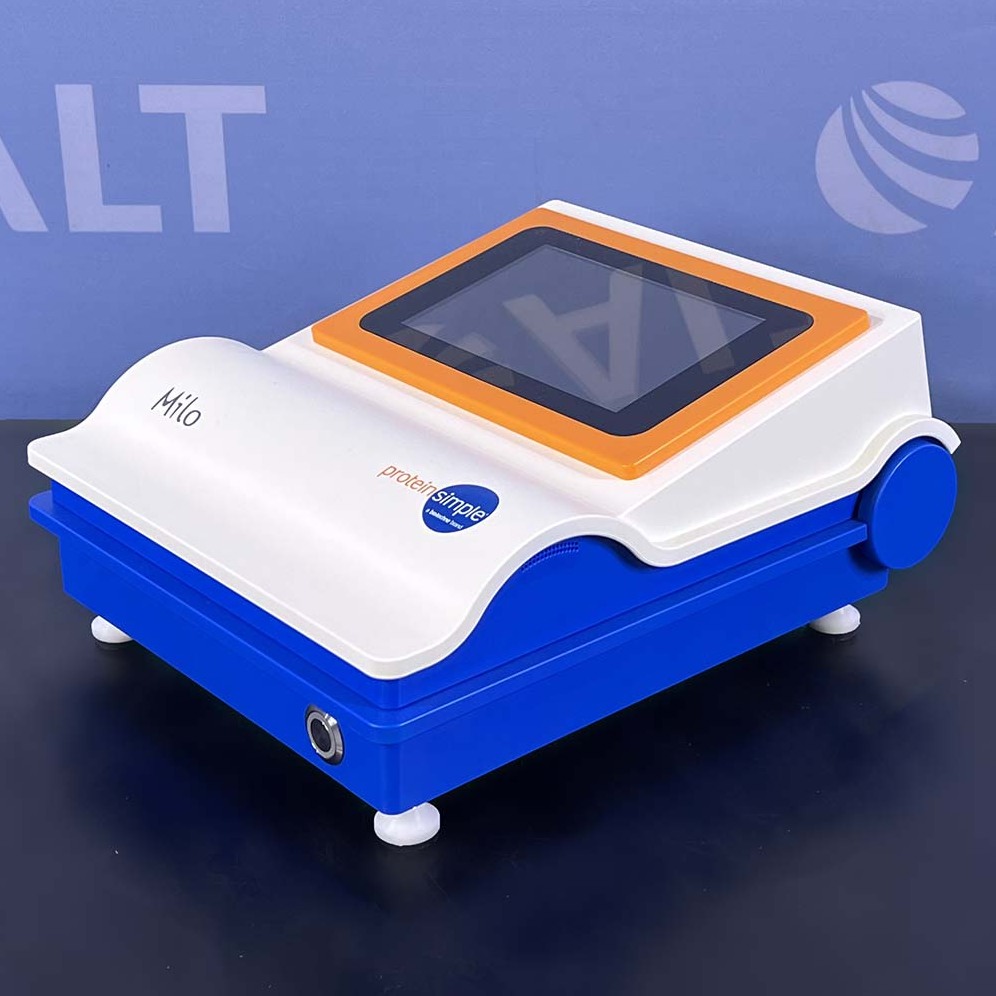 The ProteinSimple Milo is the world's first Single-Cell Western platform. He measures protein expression in thousands of single cells in a single run so you can profile heterogeneity in your samples. Just load your cell suspension and the scWest chip captures ~1,000 single-cells. Milo then does a fast, 1 minute SDS-PAGE separation on each single-cell lysate on-chip. Then just probe with your favorite conventional Western antibodies to measure `12 proteins per cell using a variety of multiplexing strategies. Use Single-Cell Westerns to unlock the single-cell proteome and measure more of the proteome than is possible with any other single-cell technique.
Specifications:
Sample Type
Suspension containing >10,000 cells
Cell Diameter
7-25 µm in suspension
Cell Type
Mammalian cells; globular in suspension and unfixed
Antibody Requirement
Standard unlabeled primaries and fluorescent secondaries
Other Equipment Needed*
Open-format fluorescence microarray scanner capable of 5 µm resolution
Molecular Weight (MW) Range
15-175 kDa
MW Resolution
10% differences in distinct spectral channels, as low as 30% differences in same spectral channel
Typical Target Multiplexing
Up to four proteins per cell by spectral and size-based multiplexing Twelve - plus proteins per cell using stripping & reprobing
Workflow time
4-6 hours
Dimensions**
11" W x 13.25" D x 6.5" H (28 x 34 x 31 cm)
Height (Lid Open)
12" (31 cm)
Weight (approx.)
12 lbs. (5.5 kg)
Power
100-240VAC, 50/60Hz, 2A/1A max. rated input current
HV Circuit Rating
300V, 2.5A max
*Not included.
**Allow ~18" (46 cm) clearance for cables and ventilation.