Category: Microscopes | Subcategory: Microscopes
Reichert Jung Bio-Star Microscope
ITEM: 32546 In Stock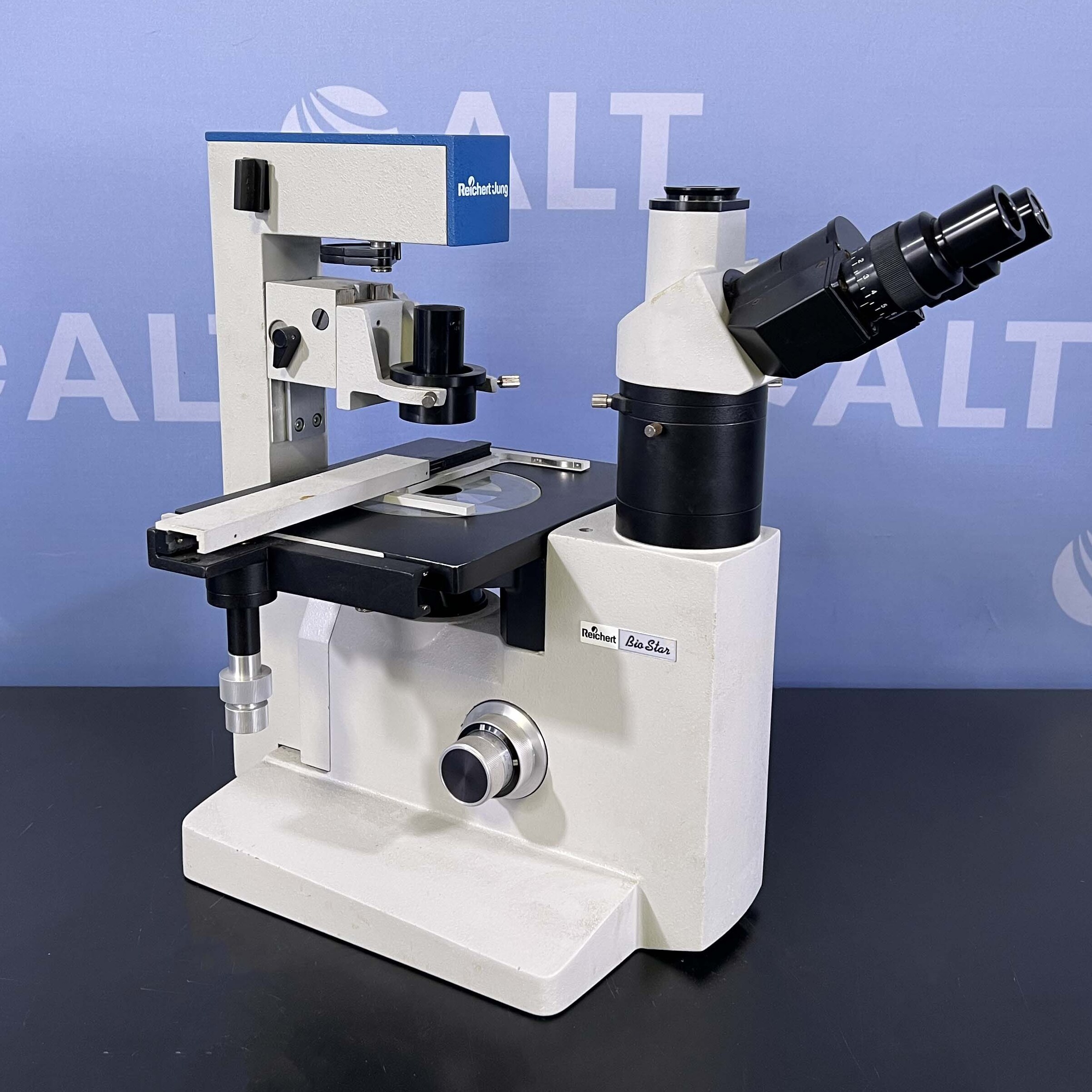 The Reichert Jung Bio-Star Microscope is a research-grade biological microscope designed for use in various biological and research applications and is often used in laboratories, educational institutions, and clinical settings. The Reichert Jung Bio-Star Microscope provides high-resolution, brightfield, and phase-contrast microscopy capabilities.

Features:

Optical System: The microscope is equipped with a high-quality optical system, featuring excellent objectives and eyepieces for clear and sharp imaging.

Illumination: Brightfield and phase contrast illumination options are typically available, allowing users to observe both stained and unstained specimens with enhanced contrast.

Phase Contrast: Phase contrast microscopy is a key feature, making it suitable for observing transparent or semi-transparent samples, such as living cells and microorganisms.

Eyepieces: Widefield eyepieces with adjustable interpupillary distance for user comfort.

Köhler Illumination: The microscope often includes a Kohler illumination system, ensuring uniform and adjustable light for improved image quality.

Diopter Adjustment: Diopter adjustment on one or both eyepieces to accommodate individual user preferences.
Specifications:

Illumination: 20W Tungsten Halogen Lamp
Eyepieces: 10X Wide Field Eyepieces (Cat. no. 180)