Category: Evaporators | Subcategory: Centrifugal Evaporators
Savant SVC-200H SpeedVac Concentrator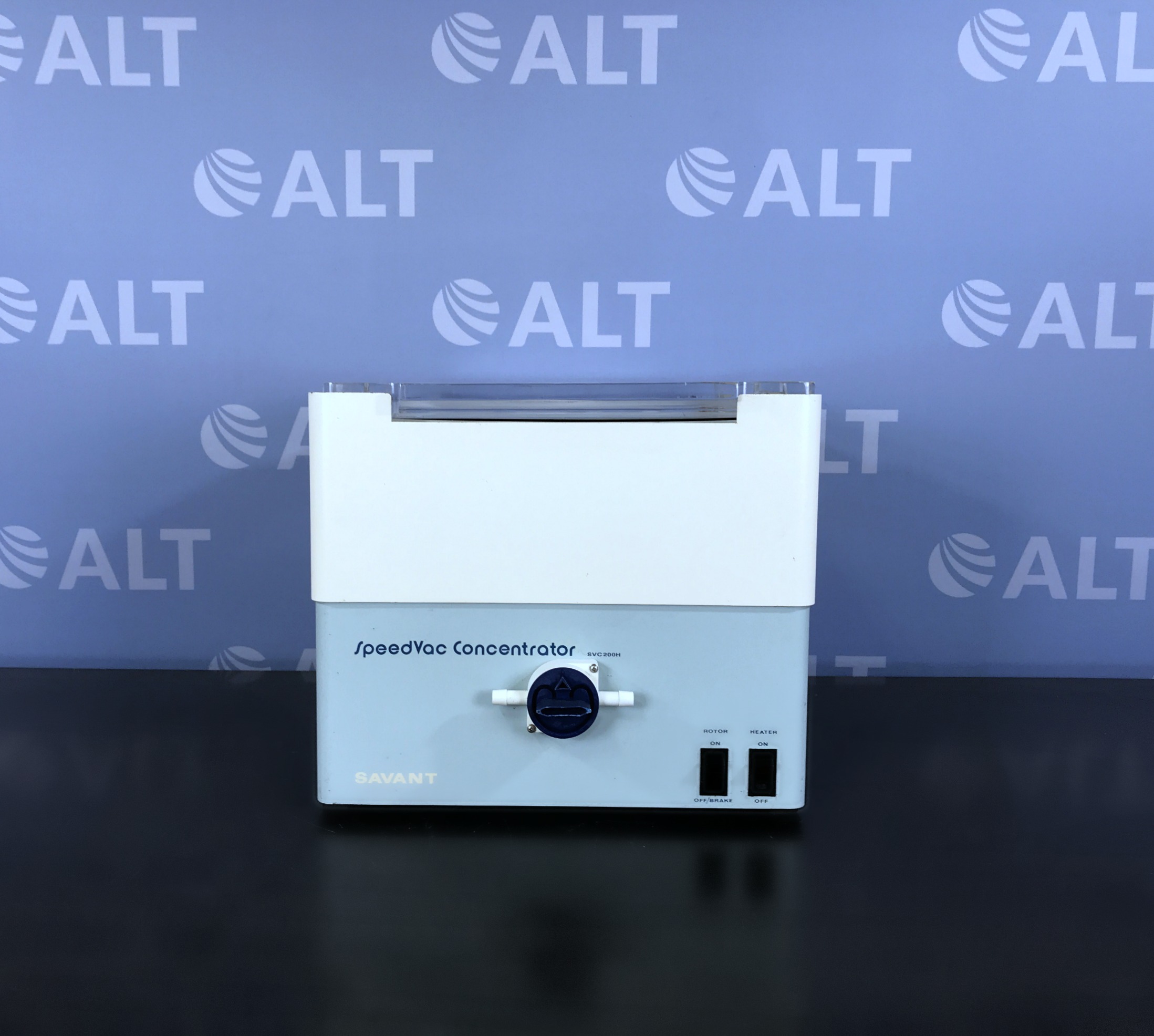 The Savant SVC-200H SpeedVac Concentrator is designed for rapid evaporation and solidification of biological solutions by centrifugal force in vacuum. The combination action concentrates the biochemical solute in minimum volume and time. Samples do not settle on the sides of the tubes, which means the smallest amount of diluent is required to recover the sample.

Specifications:
- Dimensions: 18" x 18" x 18"
- Internal Chamber Heated to 45°C.