Category: Microplate Washers | Subcategory: Wash Station
Tecan Columbus Pro Evo Plate Washer
ITEM: 30489 In Stock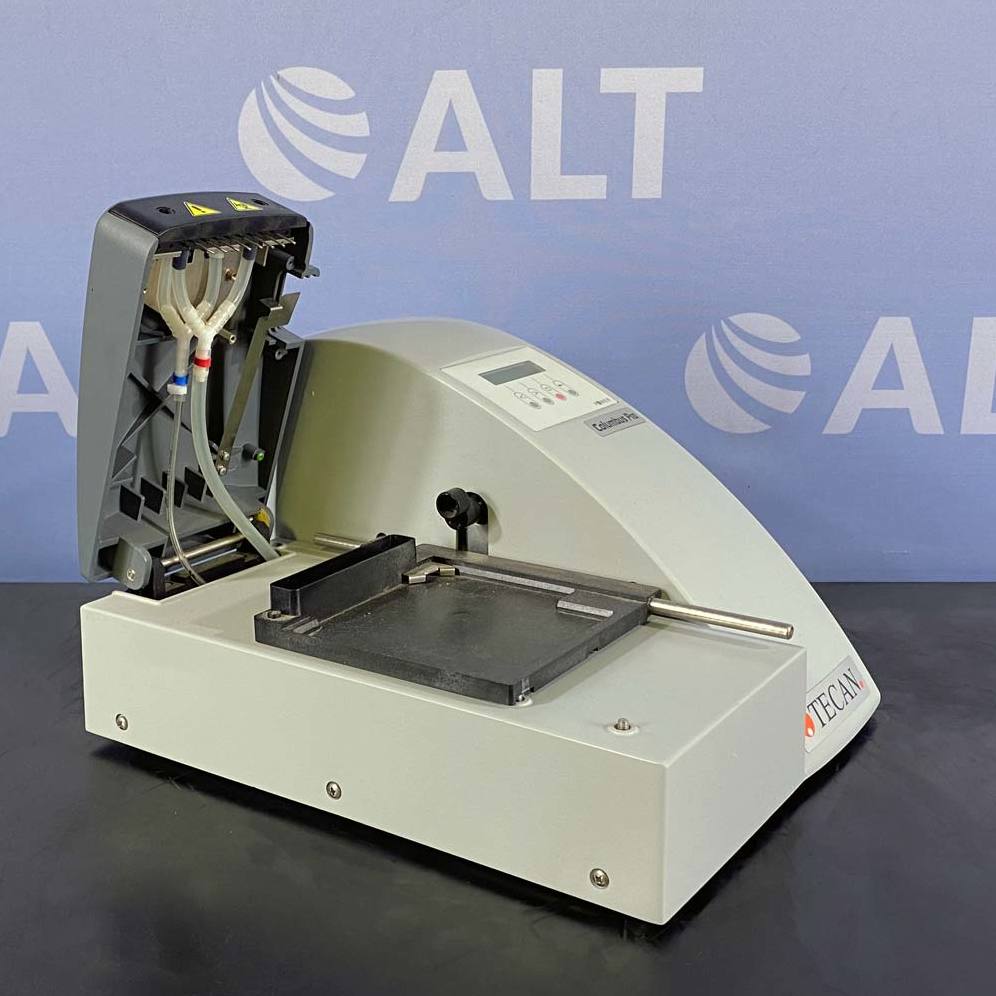 The Tecan Columbus Pro Evo Microplate Washer is a fully automated, advanced solution for strip-wise processing of microplates. Crosswise aspiration using multiple aspiration points per well actively minimizes residual volume to less than 2 µl per well. Overflow washing creates a circular flow of liquid in each well providing high wash efficiency without compromising throughput. It replaces tedious sequences of repeated aspiration- and dispense-steps.
Specifications:
Manifolds
8, 12, 16 channels
Number of wash-liquid channels
Up to 4
Aspiration speed
software adjustable
Volume of wash-liquid dispensed
50 – 3000 µl in 50 µl increments for washing; 50 – 400 µl in 50 µl increments for dispensing
Dispensing accuracy
CV m 4% over the plate
Residual volume per well
m 2 µl
Dispensing speed
Software adjustable
Power
Autosensing, 100 – 120 V/200 – 240 V, 50 – 60 Hz
Consumption
<65 VA
Dimensions
11.2" W x 15.6" D x 8.7" H (28.5 x 39.5 x 22.0 cm)
Weight
18.1 lb (8.2 kg)
Model
Columbus Pro Evo M8/4CH W/O FV
Power
AC 100-130 / 220-240, 50/60 Hz, 80VA
The Columbus Pro Evo Plate Washer can be used with the Tecan Freedom EVO 75 Workstation and the Tecan Sunrise Plate Reader to complete a fully automated plate processing system.