Category: Centrifuges | Subcategory: Rotors
Thermo Scientific F15-6 x 100y Fiberlite Fixed-Angle Rotor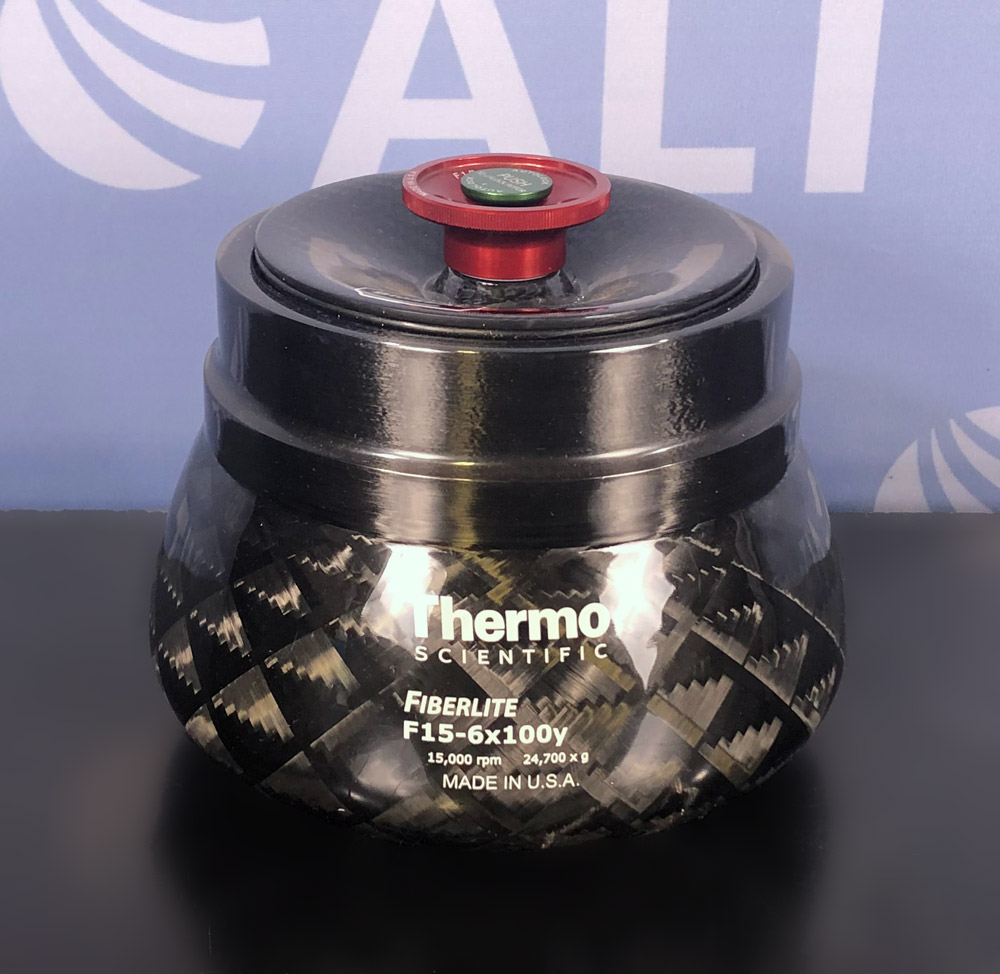 ITEM: 30324 In Stock
Free 90 Day Warranty
One Year Upgrade Available
Tested & Serviced Prior to Shipping
Or call (860) 691-2213
The Thermo Fiberlite F15-6 x 100y Fiberlite Fixed-Angle Rotor features advanced sealing properties and lifting handles to protect samples, staff and equipment.
This next generation high capacity Fiberlite rotor takes the lightweight design of carbon fiber to a new level, providing exceptional RCF performance for enhanced productivity. Superior ergonomics simplify everyday ease of handling while improving overall safety.
Specifications:
Material
Carbon Fiber Composite
Type
Fixed Angle Rotor
Capacity
6 x 100mL
Max. RCF
24,652 x g
Max. Speed
15,000rpm
Radius (Metric)
167mm
Radius (Metric) Min.
2.5cm
K Factor
1536
Max. Tube Length
105mm
Max. Tube Diameter
38mm
Angle
25°
For use with Thermo Scientific Sorvall Legend XT/XF, Sorvall Legend X1, Heraeus Multifuge X3/X3F, Heraeus Multifuge X1 and SL 40F Centrifuges.