Category: Incubators - Ovens | Subcategory: Ovens
Thermo Scientific Precision Compact Oven, Model 658
ITEM: 32138
This product is currently out of stock, please check our complete line of in-stock Ovens by clicking the green link below or give one of the members of our sales team a call today at (860) 691-2213 so we can help you find a suitable replacement.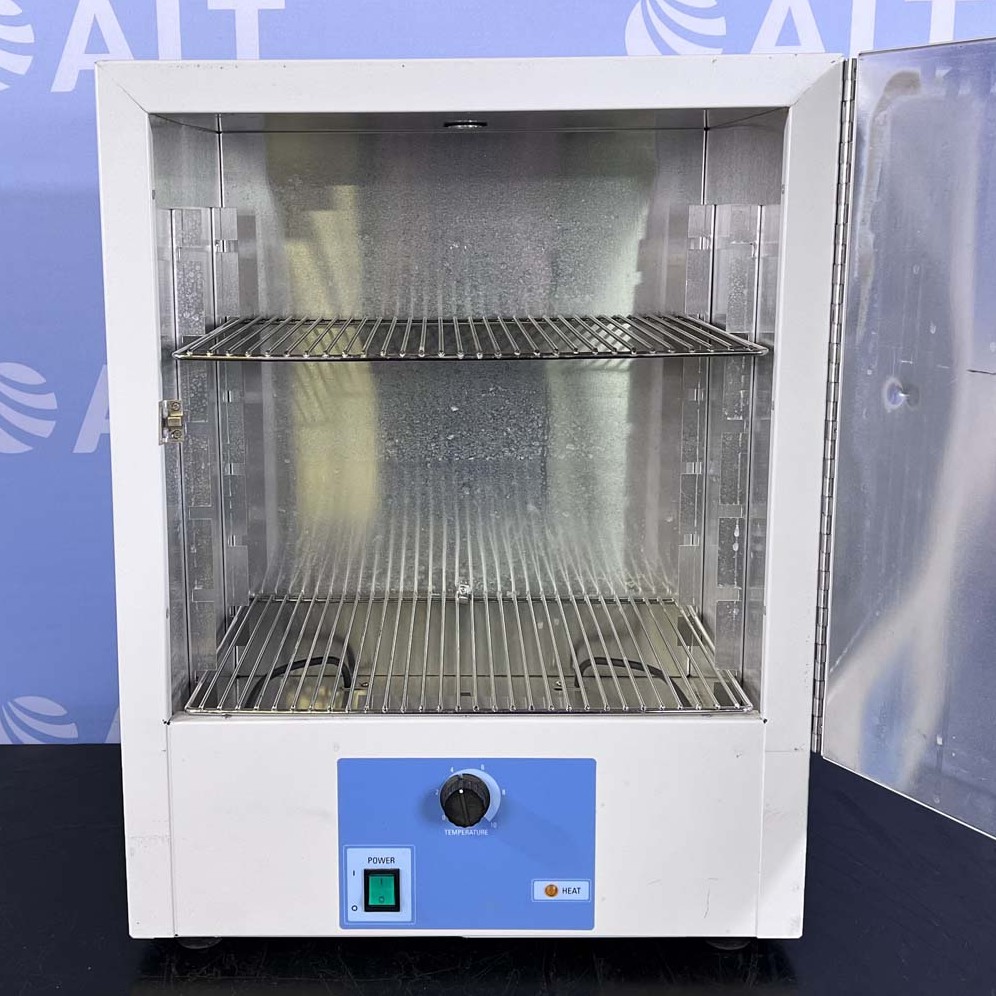 The Thermo Scientific Precision Model 658 Oven is compact gravity convection oven designed to meet demanding applications in research environments. With a maximum temperature range of 210°C, this oven provides precise and uniform heating for consistent sample processing.

This oven is ideal for drying glassware, drying and/or baking non-flammable crystalline chemicals, pre-heating crucibles or other containers and drying filter paper strips or rounds.
Temperature range, controlled by a bimetallic thermostat on the front control panel, is from ambient +5ºC to 210ºC.
Sheathed heater produces the unit's heat and a pre-set highlimit bimetallic thermostat is standard. Pilot light on the control panel indicates oven operation status.
One-inch thick insulation of semi-refractory fibers that is sandwiched between the double walls of the chamber.
Interior walls of the chamber are aluminum and the shelves are steel wire as is the surface covering the heater area—all for more efficient distribution of heat.
Built for rugged performance and long life - Durable powder coated cold rolled steel exterior. Shelves are nickel-plated steel.


Specifications:
Capacity
1.7 cu. ft. (48.2 L)
Temperature Range
+5°C to 210°C
Temperature Uniformity at 100°C

±5.0°C

Temperature Control at 100°C
±9.0°C

Dimensions, Exterior

18.5" x 13.5" x 22.5" (47 x 34 x 57 cm)

Dimensions, Interior
16" x 11.5" x 16.125" (41 x 29 x 41 cm)
Power
120-240V 50/60 Hz
Weight
57 lbs (26 kg)