Category: Mixers - Stirrers - Shakers | Subcategory: Stirrers
ThermoElectrics Unlimited, Inc. Stir Kool Stirrer, Model SK-12-2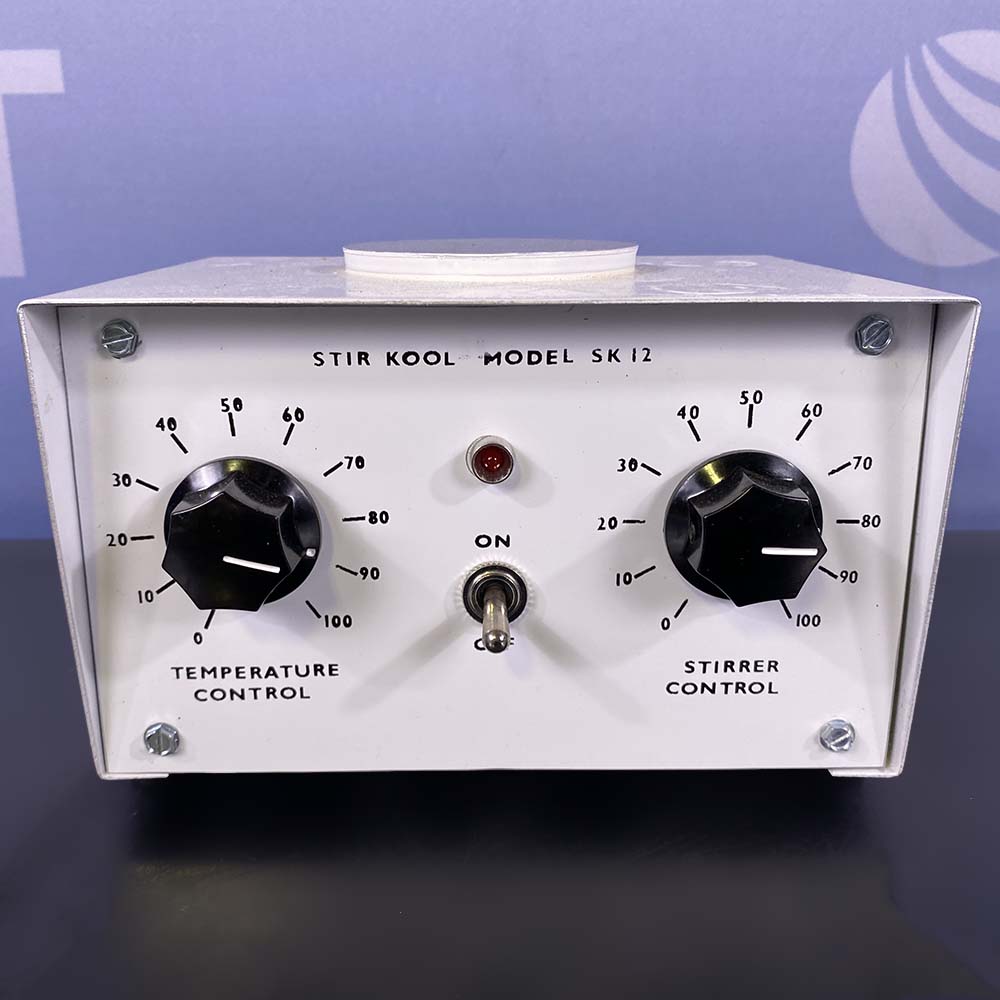 ITEM: 31611 In Stock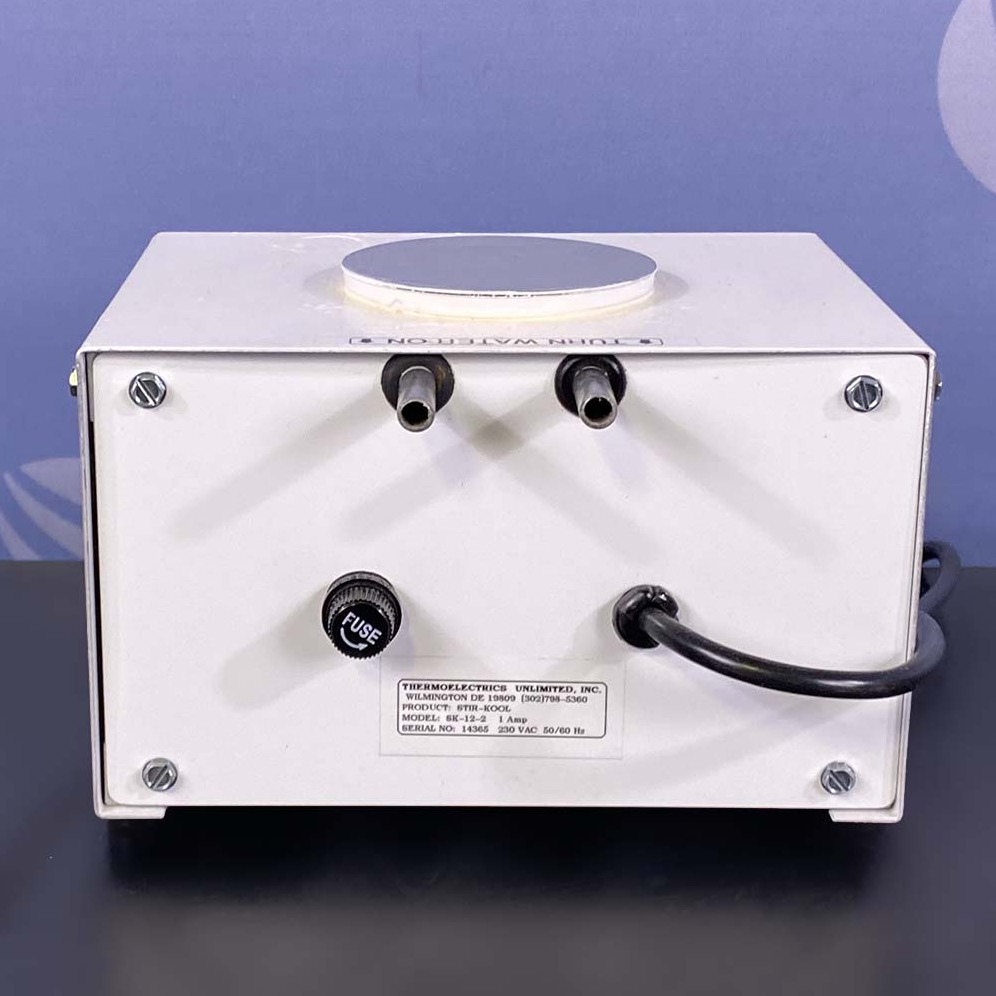 The
ThermoElectrics Unlimited, Inc. Stir-Kool Stirrer Model SK-12-2
is compact, light-weight stirrer with consistent temperature control.
As power is applied to the rugged thermo-electric modules, heat is transferred from the cold plate to the heat exchanger. The heat exchanger is maintained at tap water temperature by a hose connection to the 1/4 inch tubing at the rear of the instrument. A flow of one liter of tap water per minute through the heat exchanger is sufficient to carry excess heat down the drain. The unit has a low temperature limit approximately 40°C below that of the tap water.
The
ThermoElectrics Unlimited, Inc. Stir-Kool Stirrer Model SK-12-2
Stir-Kool Stirrer is recommended for solutions up to 200ml and uses a 3 inch diameter top plate from which heat is extracted at an initial rate of 130 BTU/hr. There is a built-in magnetic stirrer with speed control which, combined with a magnet bar in the solution, will keep your solution at equilibrium. The digital meter controller is very easy to set. Just follow the simple instructions to dial in the desired temperature for your project.
Features:
Minimal power requirements - less than 1 amp - yet delivers 130 BTU of initial cooling power controls from ambient to -100° C
Power: 220V, 50/60Hz
Weight: 8 lbs (3.62 kg)