Category: Autoclaves - Sterilizers | Subcategory: Sterilizer
Tuttnauer 2540E Tabletop Digital Autoclave
ITEM: 25925 In Stock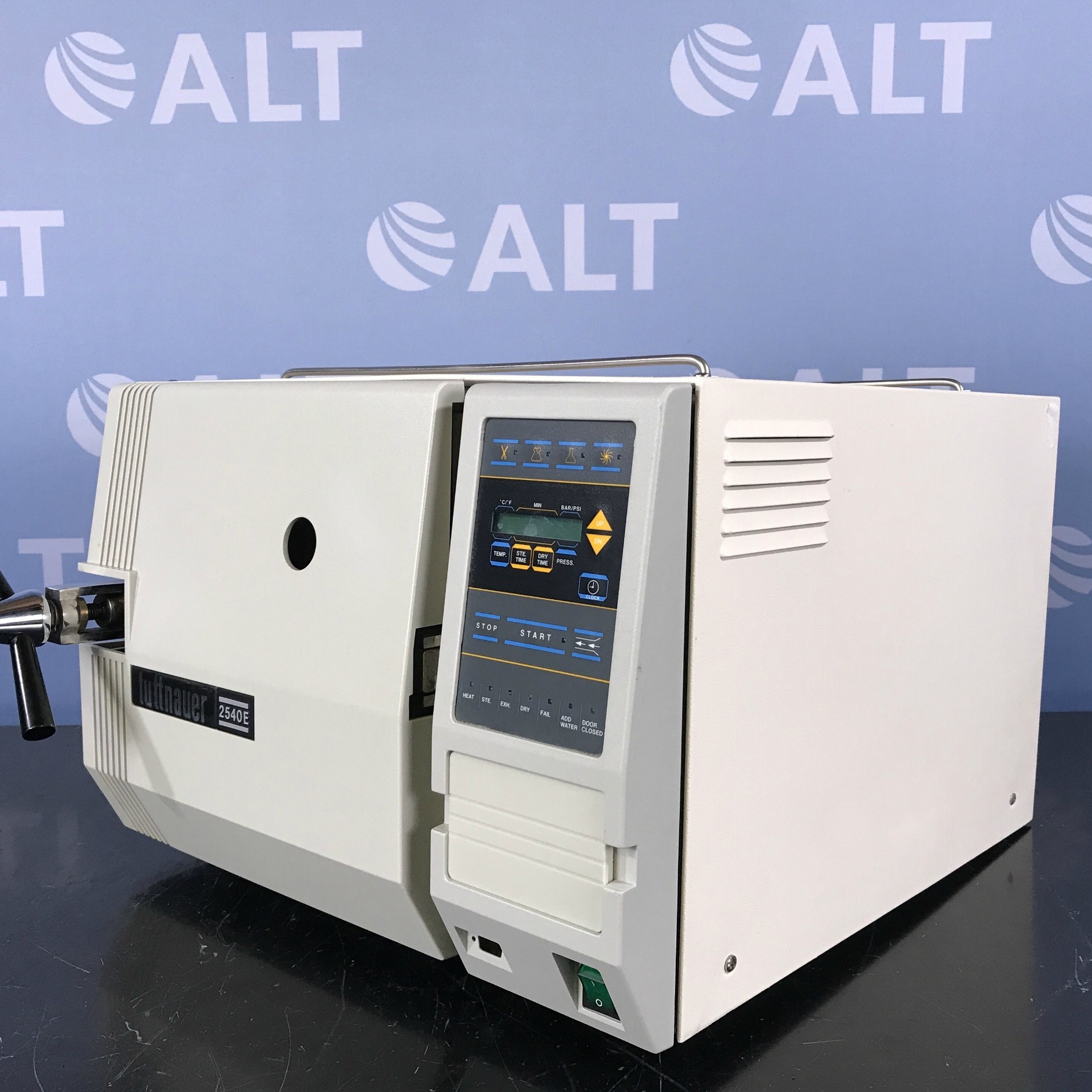 The Tuttnauer 2540E Tabletop Digital Autoclave is used for sterilizing laboratory and medical equipment, media and liquids. This autoclave is heat-insulated and has a double-locking door to protect against accidental burns. This sterilizer has an automatic low water level shut-off to prevent damage to heating elements when there is insufficient water for the sterilization cycle.
Specifications:
Electrical: 120V~, 50/60Hz, 1PH, 11.7A
Capacity: 23 L
Timer: 60 min.
Temperature range: 105 to 137°C (221 to 279°F)
Chamber diameter x depth: 10 x 18 in.