Category: Electrophoresis | Subcategory: Imaging
UVP Inc. EC3 Imaging System
ITEM: 31265 In Stock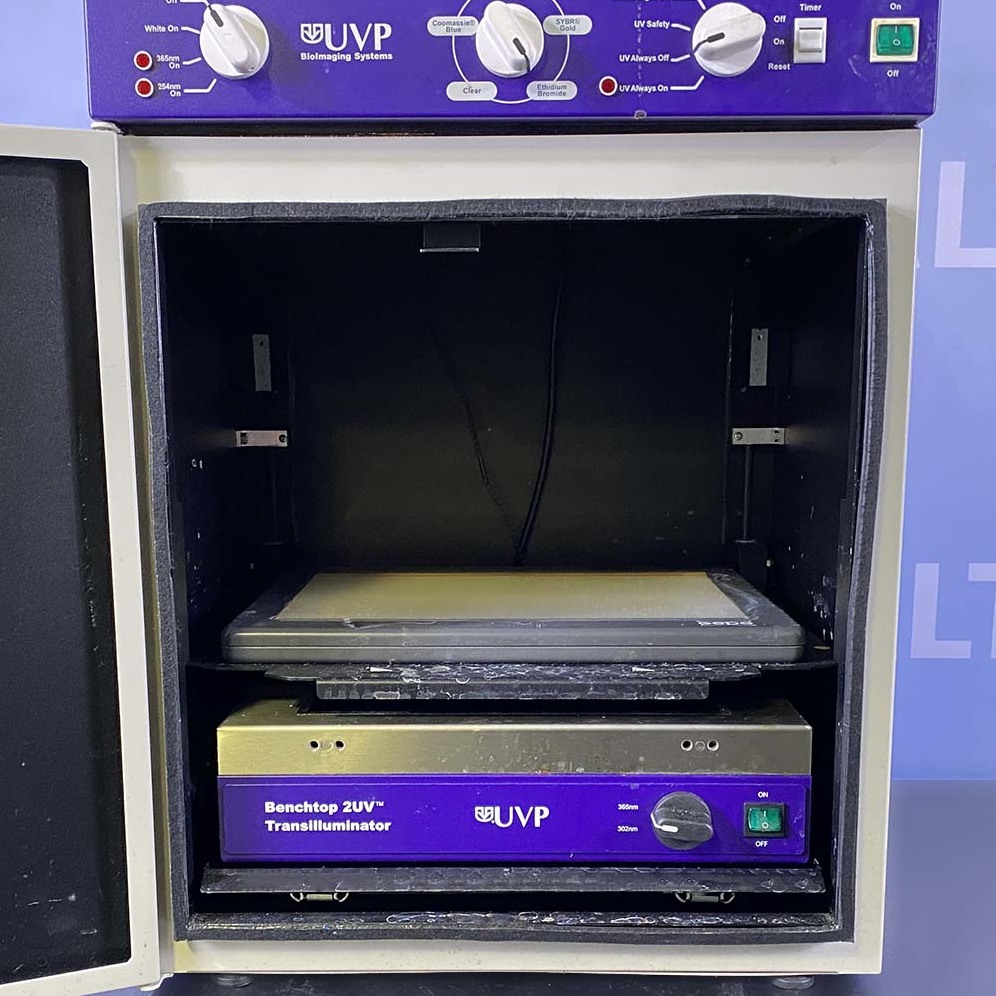 The UVP Inc. EC3 Imaging System is designed for chemiluminscence, fluorescence, and colorimetric imaging. The UVP Inc. Imaging System can be used with fluorescent and colorimetric gels; colony plaques; microtiter plates; autoradiograph film; Northern, Southern, Western, and dot blots; 1D analysis; colony counting; densitometry; membrane arrays; and live plant studies.

The light-tight darkroom enclosure of the UVP Inc. EC3 Imaging System features manual exterior controls, an overhead white LED light with high/low settings, a UV safety switch and timer, a full access door with a UV-blocking window, power indication lights on the top exterior, and an adjustable tray for chemi blots. The transilluminator is accessed via a sliding tray at the darkroom base (115V, 8W intensity).

The VisionWorks LS image acquisition and analysis software for the UVP Inc. EC3 Imaging System is configured with the system and controls the motorized zoom lens, emission filter selection, light sources, and system power. It also provides tools for image capture, colony counting, and analysis of gels, plates, blots, and membranes. Specific capabilities include image enhancement, one-touch automated macros, extensive report generation, data export, advanced 1D lane analysis, and support for 21 CFR Part 11 compliance.