Category: Incubators - Ovens | Subcategory: CO2 Incubators
VWR Symphony Air-Jacketed CO2 Incubator 5.3A, P/N 51025803
ITEM: 31907 In Stock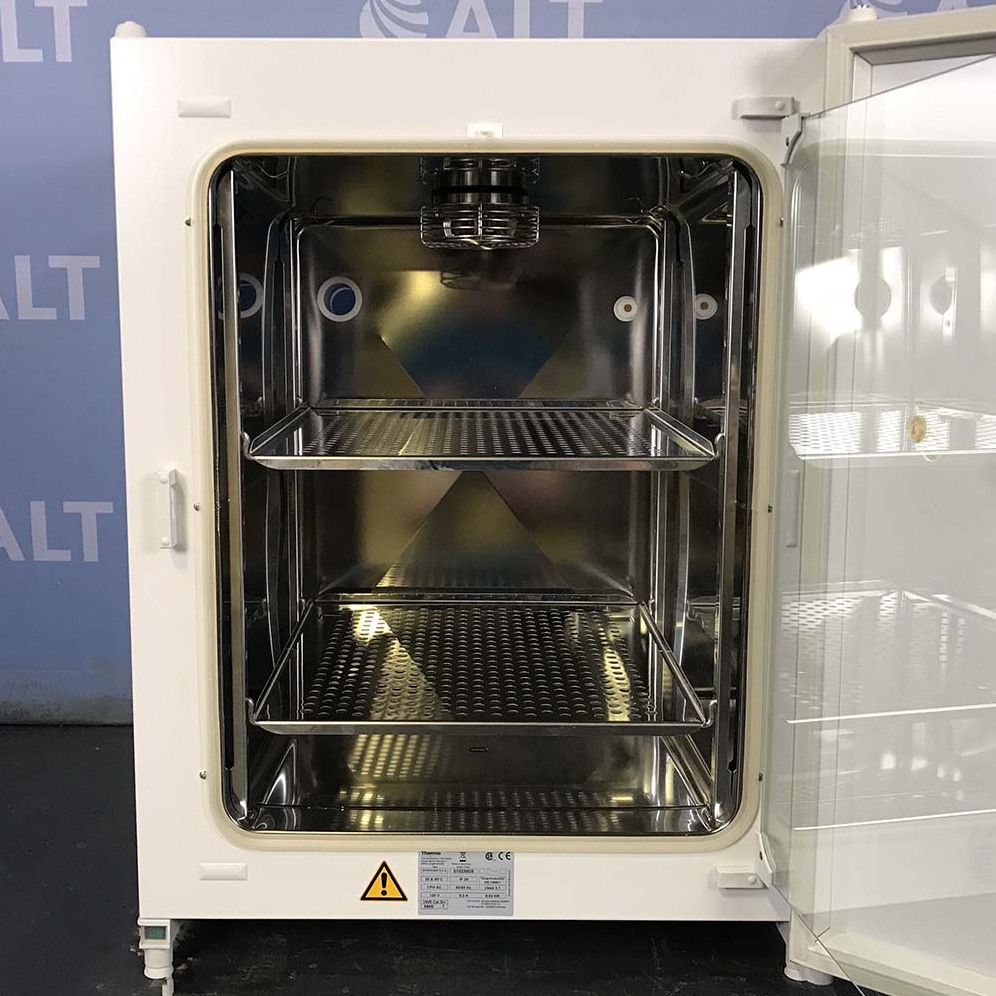 The VWR Symphony Air-Jacketed CO2 Incubator, Model 5.3A, is ideal for busy laboratories where contamination concerns and ease of cleaning are important factors. This low-maintenance incubator employs advanced, air-jacketed temperature control technology to ensure an optimal and stable growing environment for cell and tissue cultures.
The easy-to-use interface panel features separate large LED displays for temperature and CO2 parameters and convenient, touch-sensitive membrane controls that provide the status of incubator functions.
Features an infrared CO2 sensor.
Specifications:
Dimensions, Exterior
25" W x 20.15" D x 34" H (63.7 x 76.6 x 86.7 cm)
Dimensions, Interior
18.5" W x 20.9" D x 23.9" H (47 x 53 x 60.7 cm)
Temperature Control
±0.1°C
Temperature Uniformity
±0.3°C at 37°C (99°F)
CO2' Range
0-20%
Power
120V, 60Hz
P/N
51025803